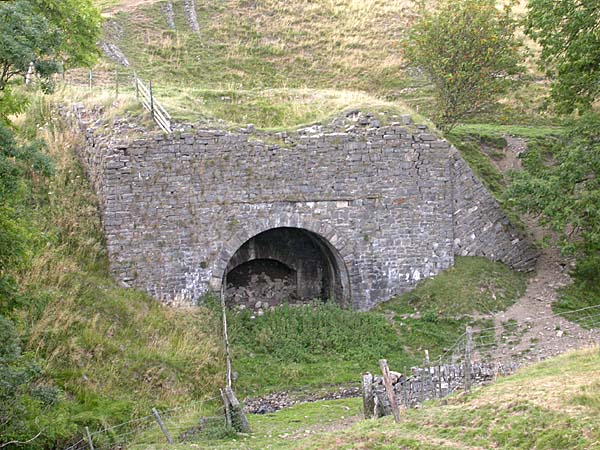 Kiln at Mearley high up above the Ribble Valley and in the shadow of Pendle Hill
Limeburning in the Bowland District of Lancashire developed in the nineteenth century from the field kiln based industry supplying local farms. With the opening of the railway through Clitheroe the small kilns were soon closed down and replaced with banks of large kilns exporting most of their produce.

Today there is still a thriving cement industry based on the limestone of the area but the relics of the earlier period are still to be found, although the destruction of old kilns is steadily reducing what can be found.

If you have any comments please let me know.