| | |
| --- | --- |
| Location | Bullbridge |
| County | Derbyshire |
| Grid Reference | SK 360524 |
| Date of visit | 30 July 2006 and 31 May 2014 |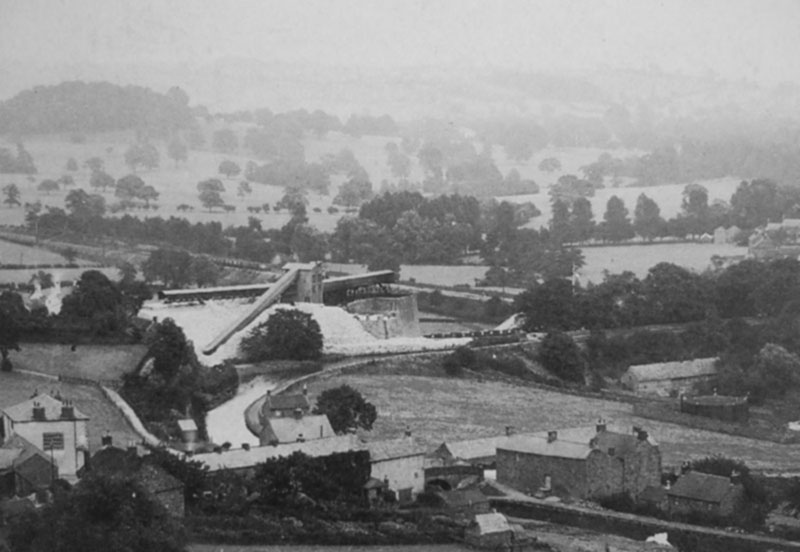 The Bullbridge kilns were constructed in the early 1790s by the Butterley Company alongside the Cromford Canal in a massive bank of containing six pots. Stone was brought down by the narrow gauge Fritchley Mineral Railway from the Hilts Quarry situated just east of Crich Village. The kilns were initially let to contractors including for 14 years in 1805 a company headed by Edward Banks of Butterley, George Harrison Eades of London, and Henry Wright. Subsequently the Buterley Company ran the kilns itself. In 1860 there was 8,000 tons of burnt lime supplies along the canal from these kilns. Soon after 1900 the kilns were raised by 10 feet to increase capacity and productivity. Much of the production was being removed by rail onto the adjacent Midland Railway by that time.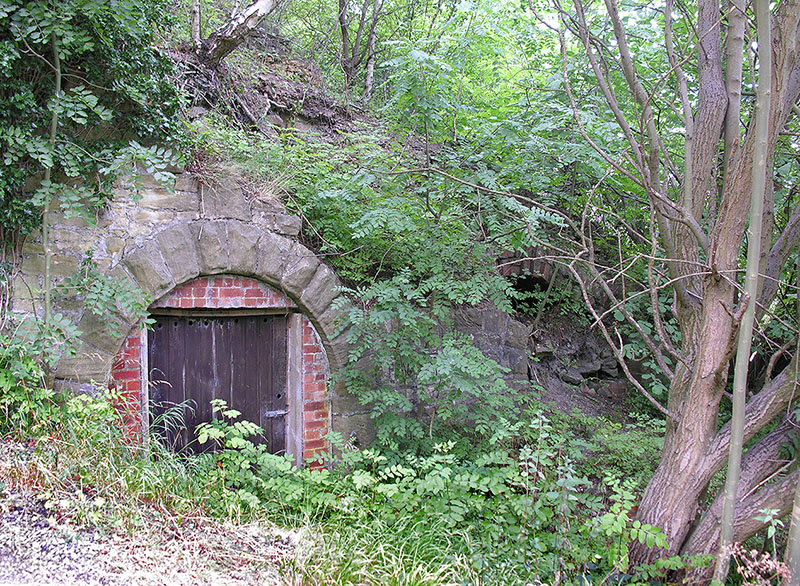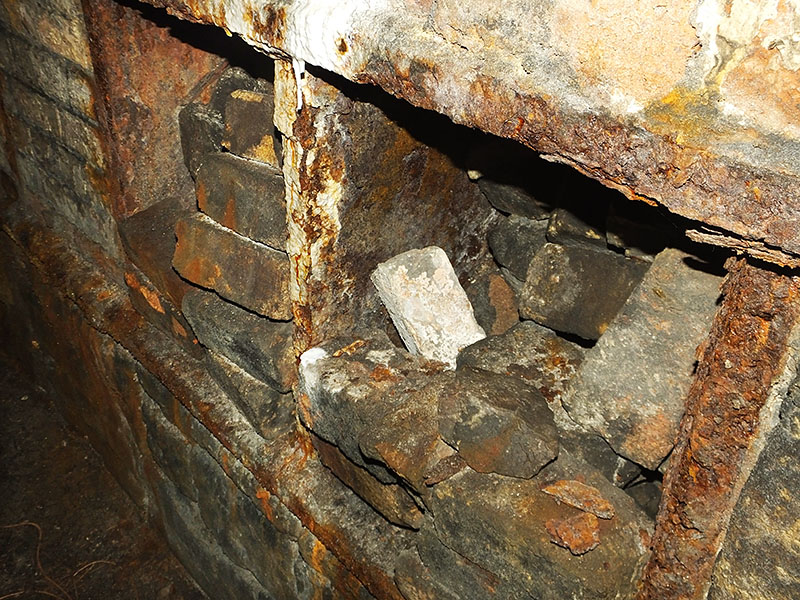 The kilns closed in the 1930s and have since been largely demolished. The remains comprise two tunnels with draw holes in the sides
Back to Derbyshire limekilns index

© David Kitching 2014
Page last updated 31.5.2014