"Old Bricks - history at your feet"
Irish Republic
---
Athy
The Athy Brick & Tile Co Ltd started production in 1893. '120,000 was expended on machinery and buildings on a site on the Monasterevan road at the northern side of the town. Weekly output was around 80,000 bricks and the principal market was Dublin. Octagon, bull-nose, and every variety of moulded brick were made. Photo and information by David Kitching.
---
Belvelly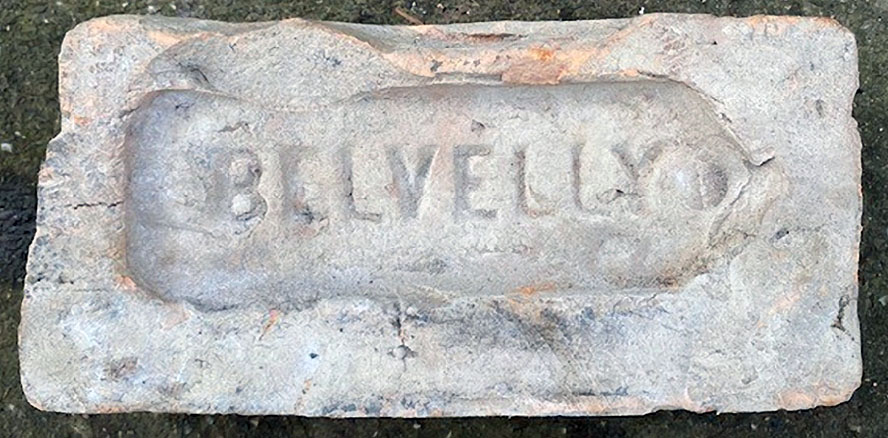 Belvelly Brickworks. This was east of the city near Fota Island and Cobh in Cork. Photo and info by Robert Reynolds.
---
Coolaney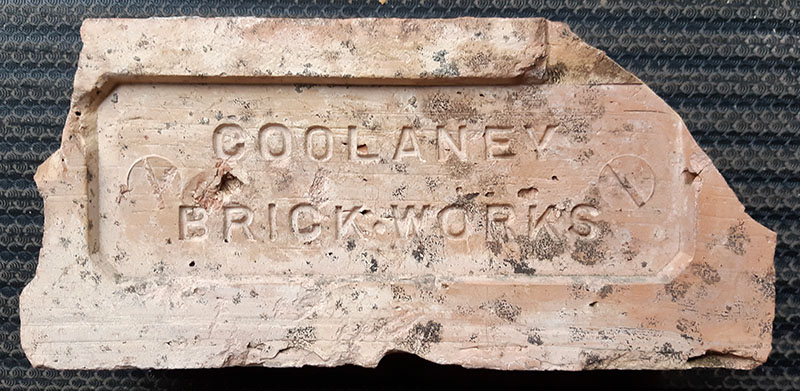 Made in Coolaney, County Sligo. The brickworks remains in ruins. Photo by Mirko Fehrman.
---
Cork Brick Company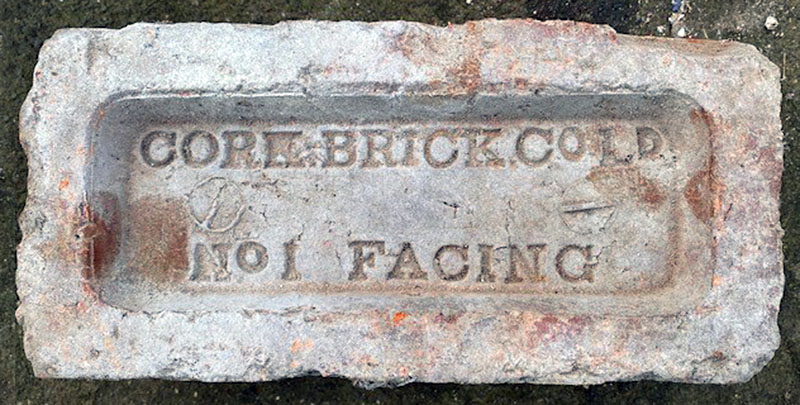 Photo by Robert Reynolds who writes: From what I can make out this is a company that made high quality deep red smooth bricks in imperial size that was based in Cork City Centre. Many of the best buildings in Cork and surrounds i.e. Banks etc. This particular brick came from the Ballincollig Army Barracks, mostly demolished for new development.
---
E Fleming, Grangegeeth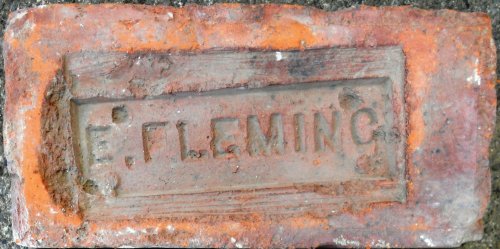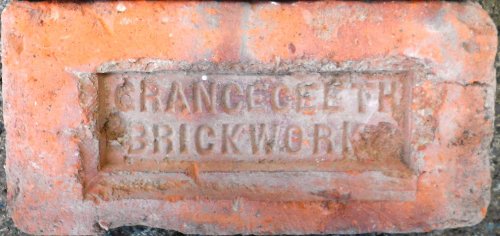 Eddie Fleming writes: My grandfather Edward Fleming operated a brickyard pre-1930 at Grangegeeth Slane, Co Meath, Ireland. The business was sold and operated as the Slane Brick Company Ltd. and brick making was phased out in favour of land drainage pipes over time. The business was in turn taken over in the 1980's and brick making resumed for a few years before ceasing. Photos of front and back of brick shown.
---
Flemings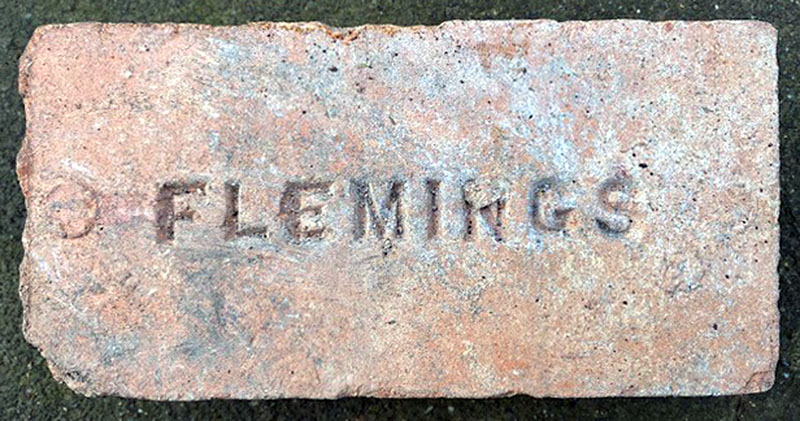 Flemings Brickworks; The Swan, Co Laois. Still a working factory today (not bricks), making Clay Flue Liners and Ornamental Chimney Pots. Owned by U.K. company Breedon Group after purchasing from Lagan Group. Photo and info by Robert Reynolds.
---
Kingscourt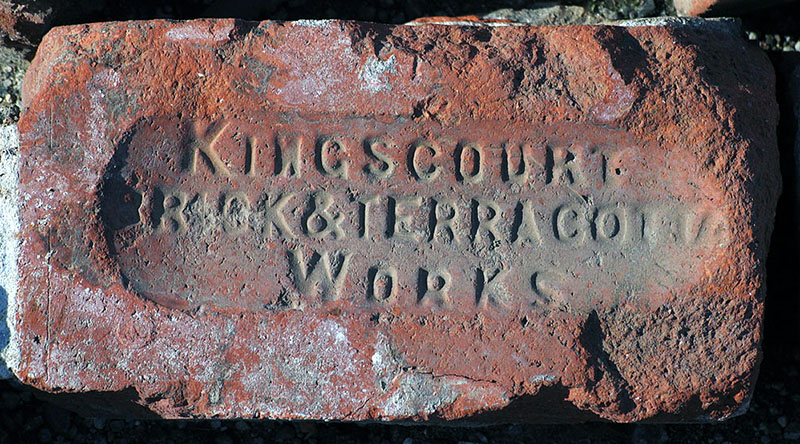 Kingscourt is a town on the County Cavan-County Meath border in the Republic of Ireland. A notable employer in the town today is Kingscourt Brick, now part of the Lagan Group. Photo and information by David Kitching.
---
Lough Allen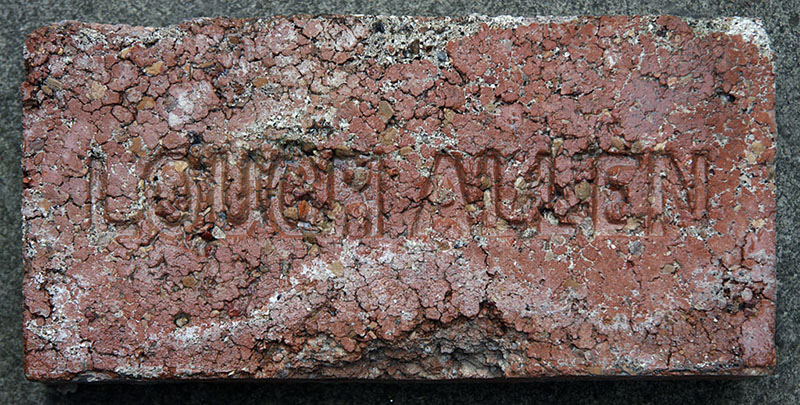 On the shores of Lough Allen between Tarmon and Drumkerran was the Lough Allen Brick Works, a factory set up in the early 19th century by the Limerick Steamship Company. The raw material, clay and shale which were used in the brick making were mined a short distance from the jetty, and coal used in the baking of the brick was taken from nearby coal pits. Fire bricks, pipes and tiles were manufactured until closure in the 1920s. Photo and information by David Kitching.
---
E Ormon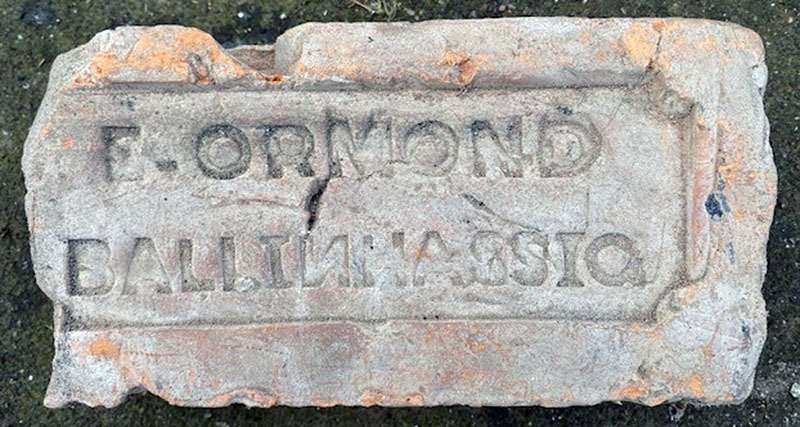 E. Ormond, Ballinhassig. This was found on a Ballinhassig Farm. There were two brickworks locally, one in Ballyheeda and another in Ballygarvan. The Ballygarvan Brickworks linked historically to John Sisk & Son (now major construction company). Photo and info by Robert Reynolds.
---
Youghal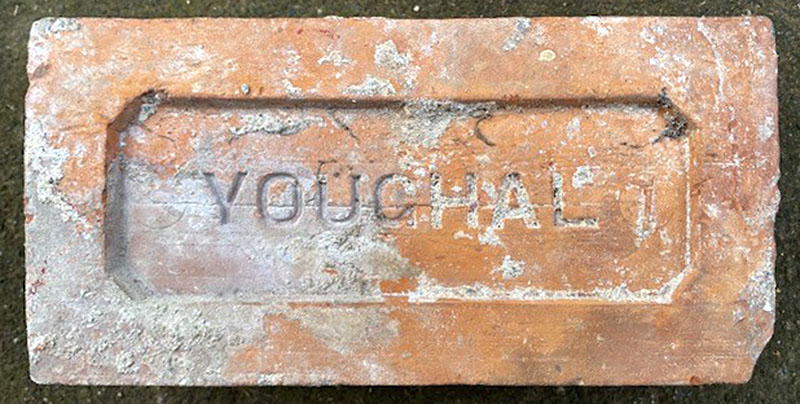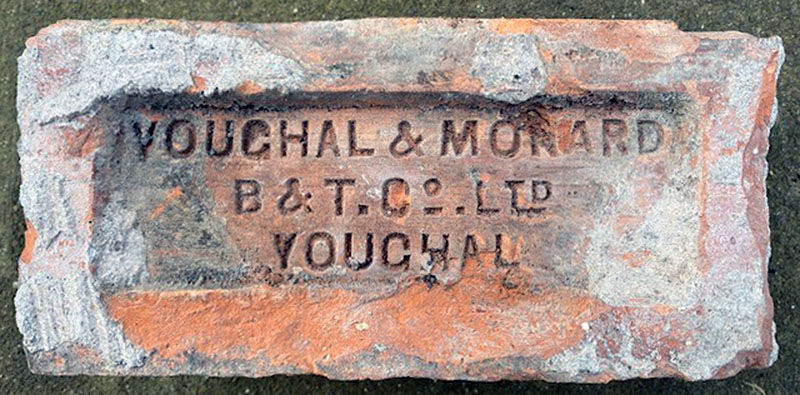 Youghal Brickworks. East of Cork City on the Waterford Boundary. A very good quality deep red smooth, again
used on Banks etc. Remnants of chimney and kilns still on site. Photo and info by Robert Reynolds.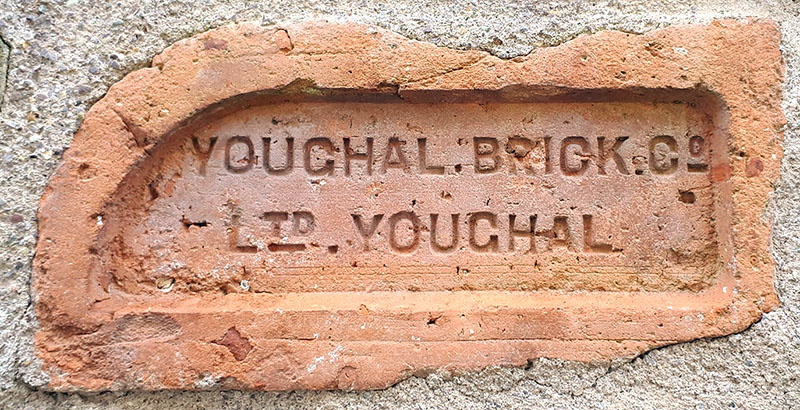 Photo by Ted Nield.
---