"Old Bricks - history at your feet"
England page 3e - letter A - Attercliffe to Ayot
---
Attercliffe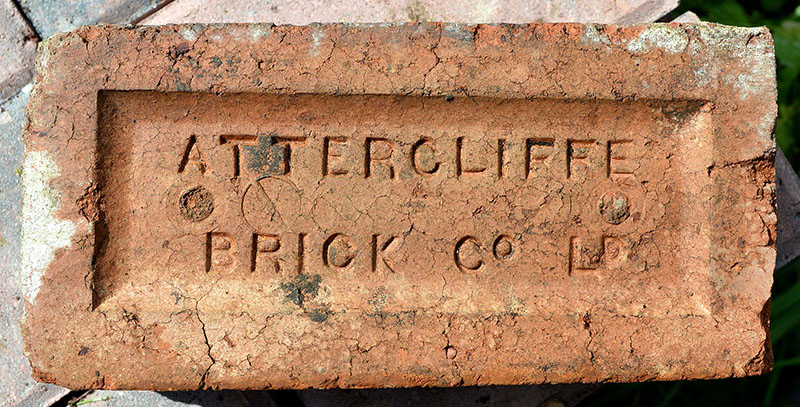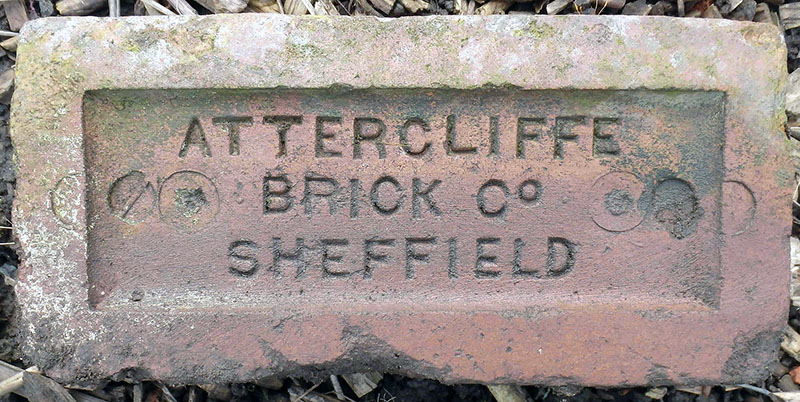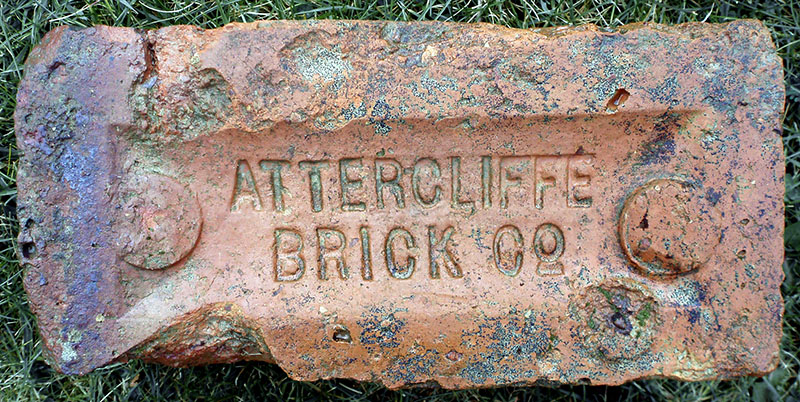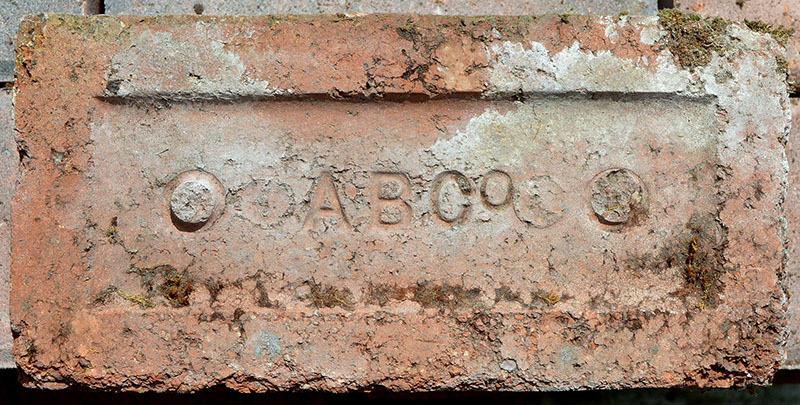 Attercliffe Brick Co. Ltd., Copster Road / Darnall Road, Sheffield. White's Directory of Sheffield & Rotherham 1901, 1905 & 1908. The businesss had closed by 1914. Photos and info by Frank Lawson.
---
Attwood Stourbridge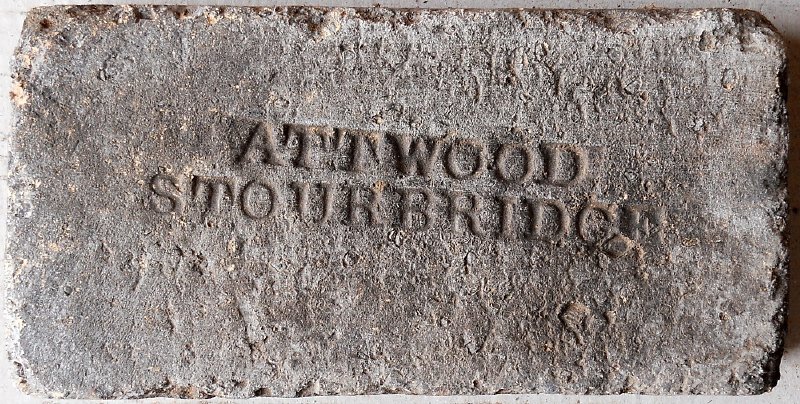 Photo by Ray Martin
---
Audley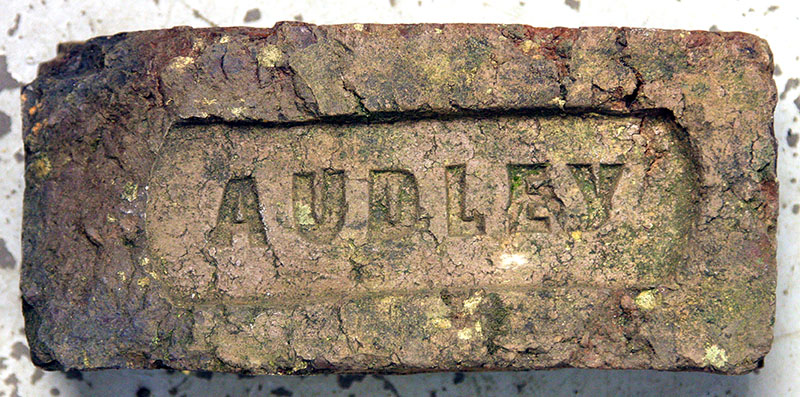 The Audley Brick & Pipe Co., Newcastle-under-Lyme, is recorded in operation from 1899 - 1908 at Boyles Hall Brickworks, Audley. Photo and information by David Kitching.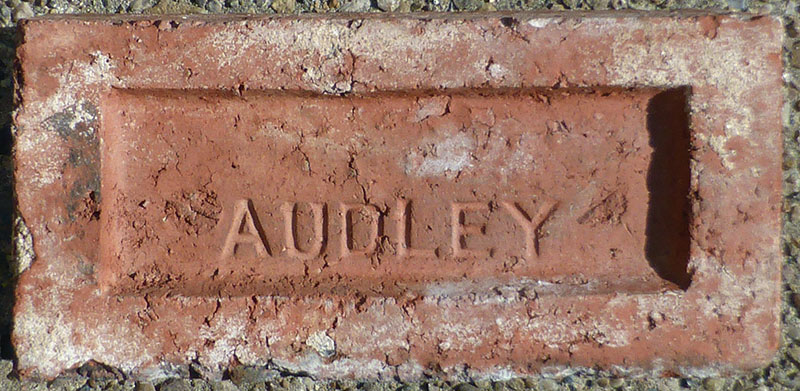 Photo by Martyn Fretwell.
---
G Auford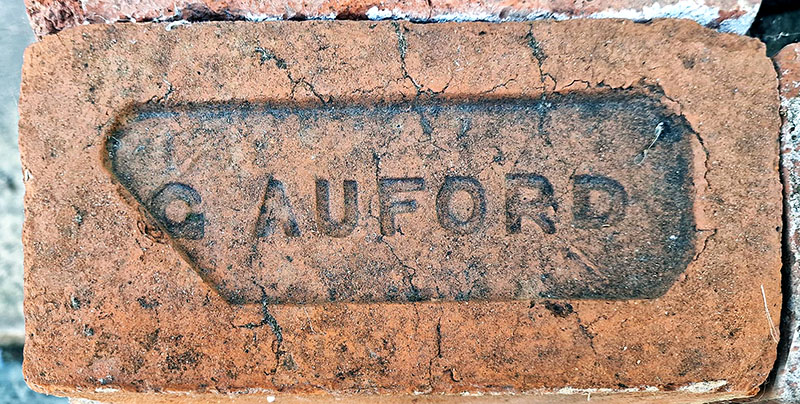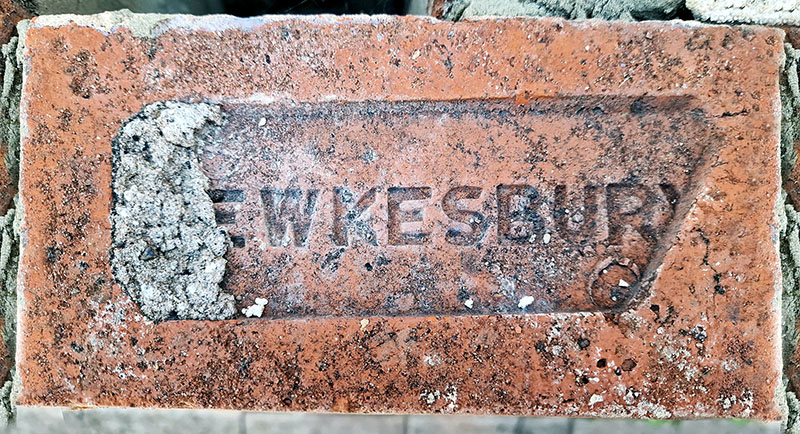 George Awford (note spelling) established his brickworks in 1859 just below the weir on the River Severn adjacent to the Upper Lode locks at Tewkesbury. His intention was to use his half share of the enormous mountain of clay that had been excavated as part of the recent improvements of the Severn navigation. The other half went to the William Jeynes works that was set up at the same time just above the weir. The clay lasted until 1885 when the works closed and the Awford family moved away from their home at Upper Lode House. Photos by Jan Warsop.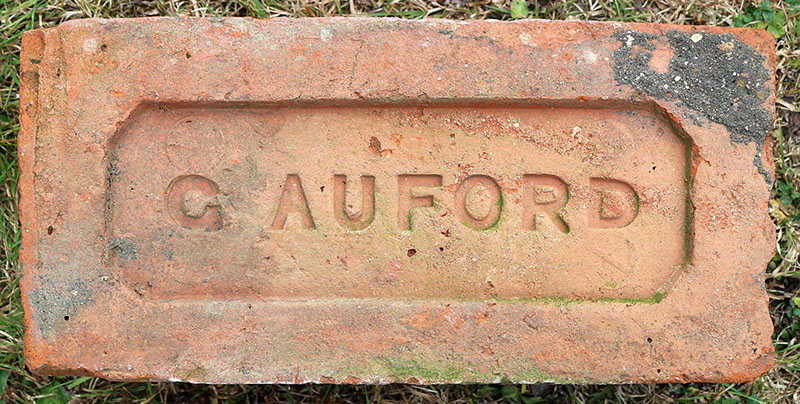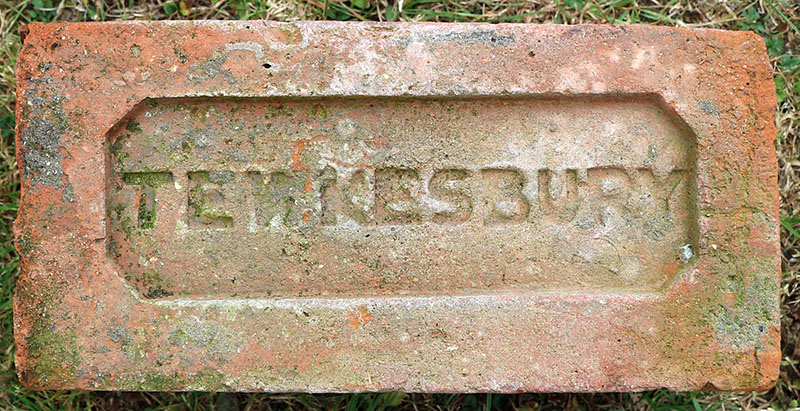 Photos by Andrew Perrin, Gloucestershire Society for Industrial Archaeology.
---
Austin & Harper, Tipton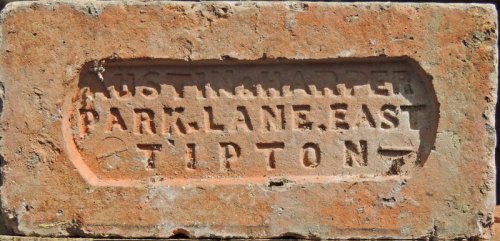 The only listings I have found in Kelly's is for Thomas Glase Austin at Park Lane East, Tipton in it's 1880 & 84 editions at the Wellington Brickworks making red, brown & blue bricks. So Harper could have been his partner either before or after these dates ? Photo by Colin Wooldridge from the John Cooksey Collection & Info by Martyn Fretwell.
---
Awsworth Patent Brick Co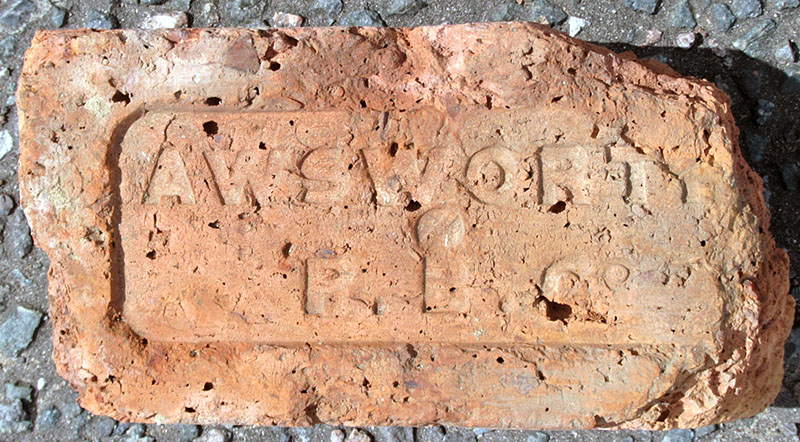 The Awsworth Patent Brick Co. was operational between 1874 & 1877. The works also operated under the name of the Nottingham & Awsworth Brick Co. It appears due to shares in the company not being taken up in 1877, the company folded. Info & Photo by Martyn Fretwell, courtesy of Nottingham City Museums & Galleries.
---
Axford, Bridgewater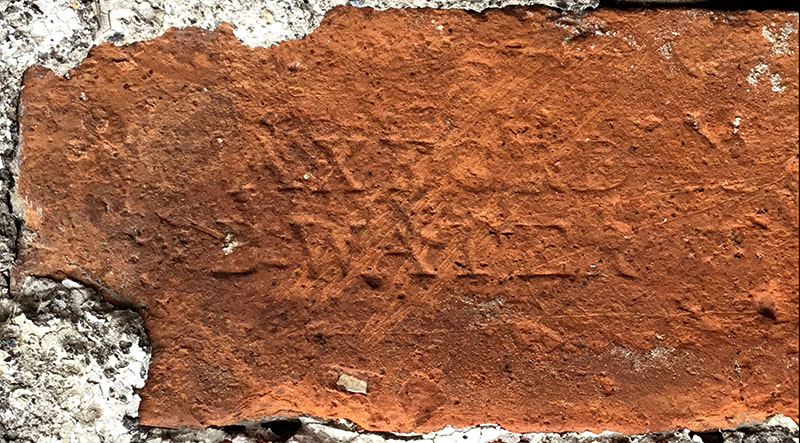 The Axfords were involved in the production of Bath Bricks (scouring bricks) in the later 18th century and went on to be ironmongers in Bridgewater. They owned the London and Bridgwater Shipping Co. between 1825 and 1847, as coastal traders with fast schooners. In the 1850s Axford & Sons(Frederick Paul Axford & John) were the leading merchants in Bridgwater docks. The Axford Brothers partnership as timber merchants seems to have been dissolved in 1856. This is an early hand-stamped brick but as yet no definite information has been found to conclusively link them to a particular brickworks. Photographed in Haverfordwest, Pembrokeshire by Richard Blacklaw-Jones.

---
Axwell Park Colliery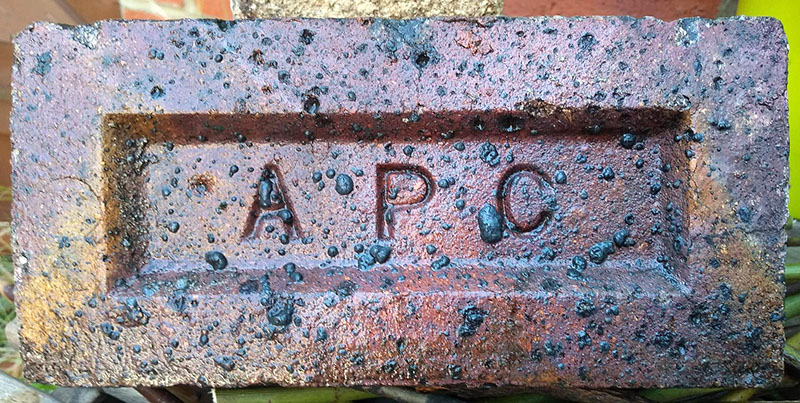 Axwell Park Colliery, County Durham. Photo by Tony Gray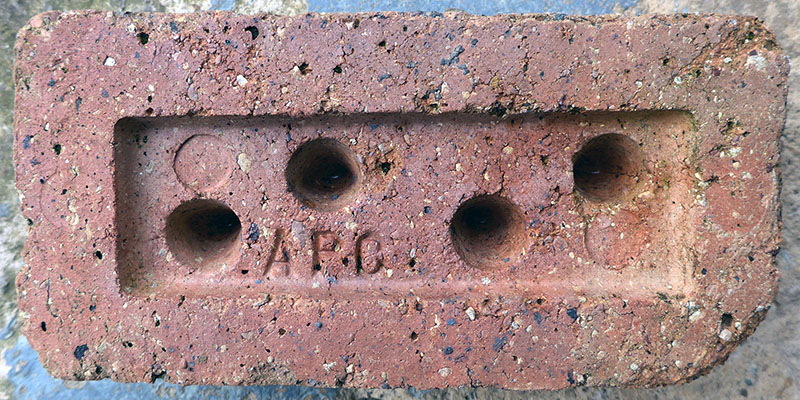 Photo by Dan McVey.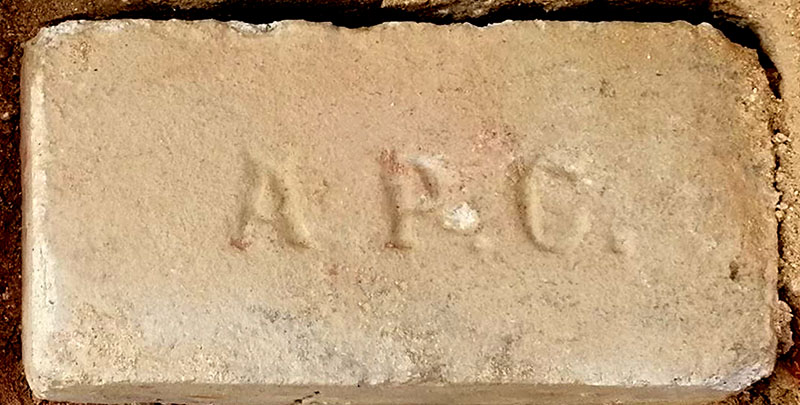 Firebrick found in Lisbon. Photo by Rui Ribolhos.
---
Ayot


Made by Joseph Fenwick Owen at his Digswell Hill Brickworks, Ayot Green, Welwyn. J.F. Owen was followed by his son also named Joseph Fenwick Owen at this works which is recorded in Kelly's 1912 to 37 editions. The works was next to Ayot Railway Station & closed in 1941. The family were also builders based in Wheathampstead. A 2nd works was operated by the family at St. Albans between 1899 & 1941, then a 3rd works at Gustard Wood, Wheathampstead which is listed in Kelly's 1922 to 33 editions. Also see Osta entry. Photo & Info by Martyn Fretwell.

---