"Old Bricks - history at your feet"
England page 3c - letter A - Apedale to Ashdown
---
Apedale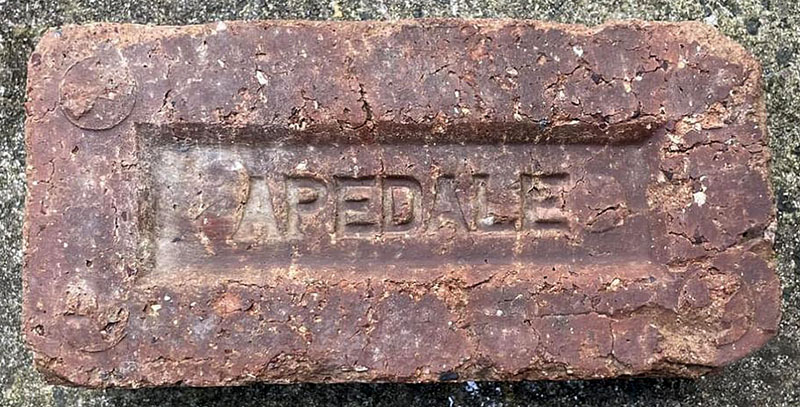 The Apedale brickyard and the Apedale iron works were built close together. In the Apedale valley there were good stocks of coal, iron and marl. This brick was found in the woods where the brickyard boundary wall can still be seen in the woods. Photo and info by Ken Perkins.
Ken's bricks can be seen on display at the Apedale heritage centre, Newcastle under Lyme, Staffordshire in the brick and tile exhibition. There are several hundred on display.
---
Appleby



Photographed at Statfold Barn farm near Tamworth

---
Arlesey Brick Co.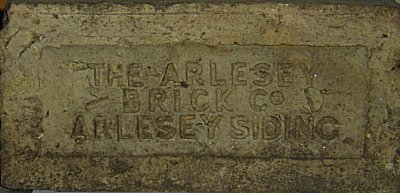 Arlesey in Bedfordshire once had six brickworks, none of which remain today. photo kindly supplied by Richard Pike.
---
Arley Brick Co., Haigh, near Wigan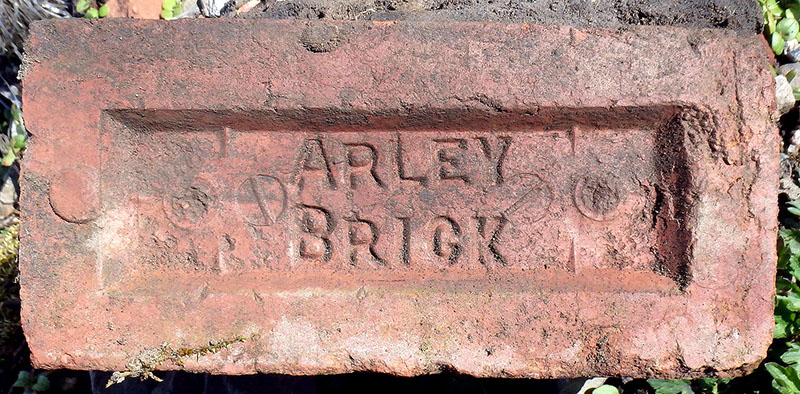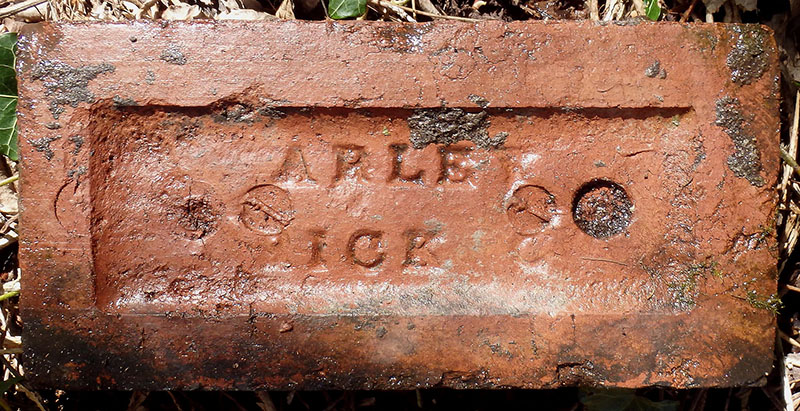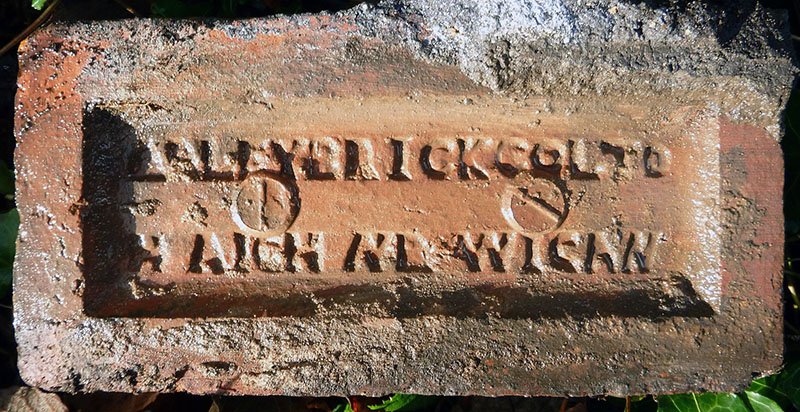 Photos by courtesy of the Frank Lawson collection.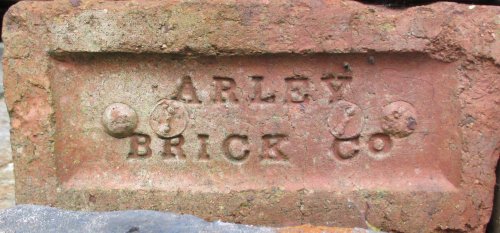 Photo by Mike Shaw and by courtesy of the Nick Southwick collection.
---
Armeson, Dartmouth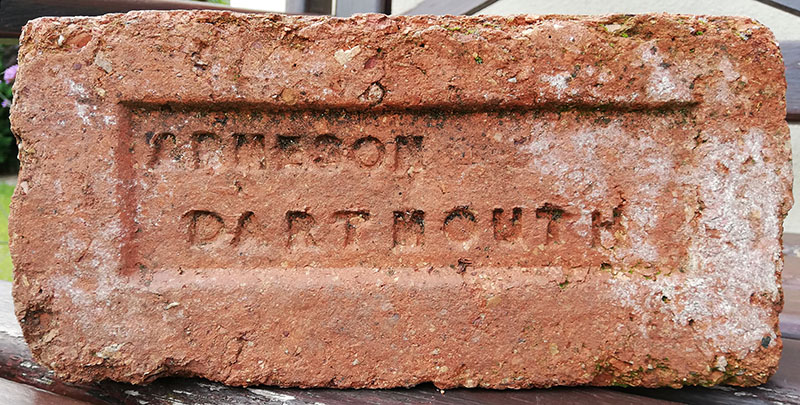 The first brick houses in Kingswear were built in the 1870s by Armeson with bricks from his Dartmouth brick works. These were Mount Agra (now The Mount), Agra Villas on Brixham Road, and the present Post Office and houses on the South side of The Square. Photo by Andrew Florey.
---
Armitage, Leeds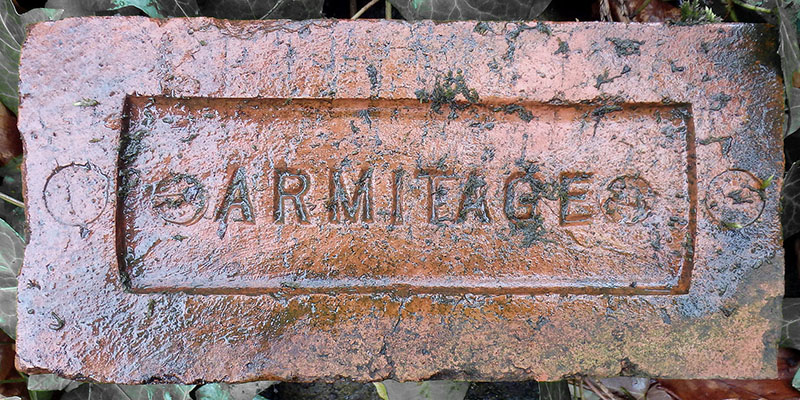 George Armitage & Sons Ltd., Robin Hood, Lofthouse, Wakefield. The history of the company has been traced back to 1824 when stonemason John Armitage joined fellow masons to work a quarry at Robin Hood. In 1864 one of his sons established the firm of George Armitage and Sons, also at Robin Hood, and expanded into brick making by exploiting the blue shale or marl which was found along with the sandstone. The Company expanded to open several brickmaking sites around the Leeds and Wakefield area including Woodlesford, Lofthouse, Morley & Swillington. In 1988 the brickmaking business was sold to Marshalls of Halifax and from them it passed to the Hanson Group.
Bricks impressed with the Armitage name may of come from any of their works.
Photo by Frank Lawson.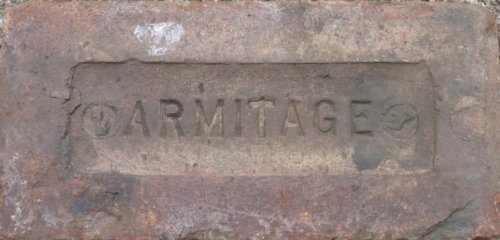 Thanks to Colin Butler and Martyn Fretwell for the contribution.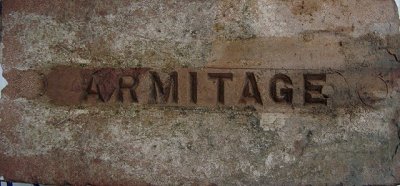 Probably made at Armitage Brickworks, Woodkirk, Leeds. Photos by Simon Patterson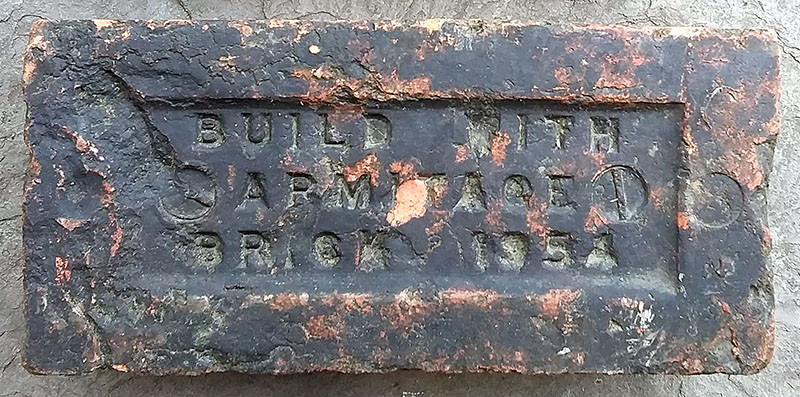 A delightful Armitage brick from 1954, photo by Steve Kind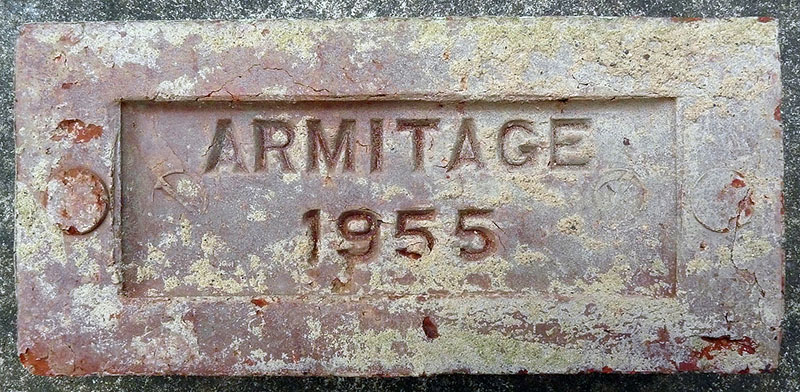 Photo by Darren Haywood.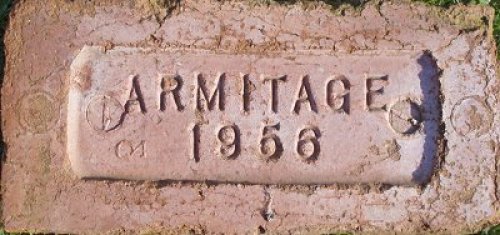 Photo by courtesy of the Frank Lawson collection.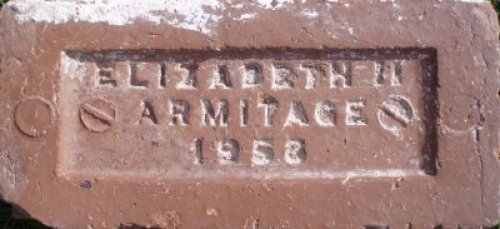 A Coronation commemorative brick. Photo by courtesy of the Frank Lawson collection.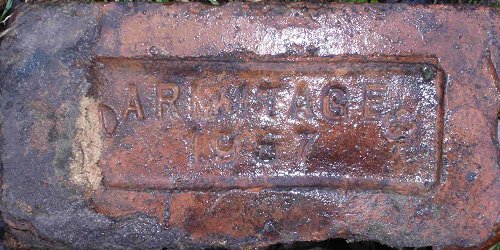 Photo by courtesy of the Frank Lawson collection.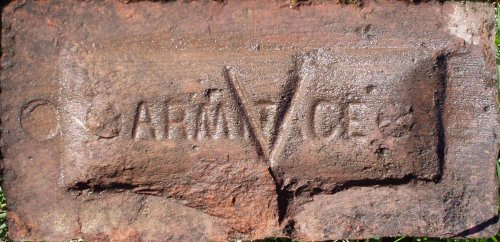 Photo by courtesy of the Frank Lawson collection. Frank thinks the V may be the wartime 'V for Victory'.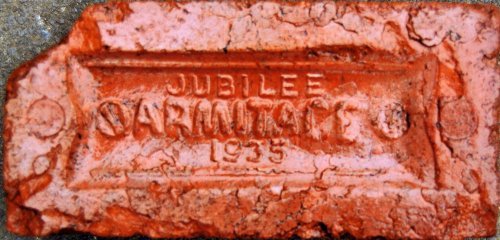 Found near Rodley, Leeds with a further example seen at Birkenshaw, this Armitage brick commemorates the Silver Jubilee of George V. Image PRBCO.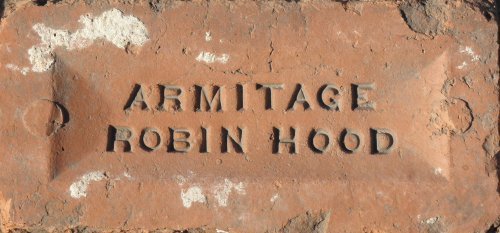 Photo taken at York Handmade Bricks.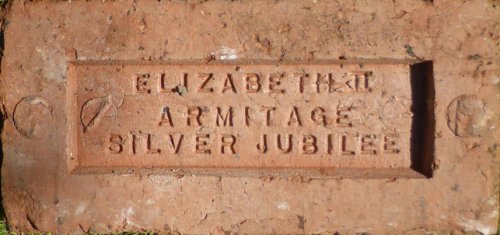 Photos by Martyn Fretwell from the David Penney Collection.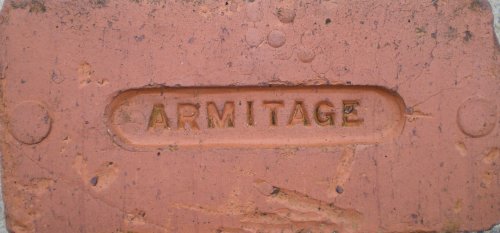 Photo by David Gamble.

Aerial view of works Company history

---
John Armitage (Sheffield)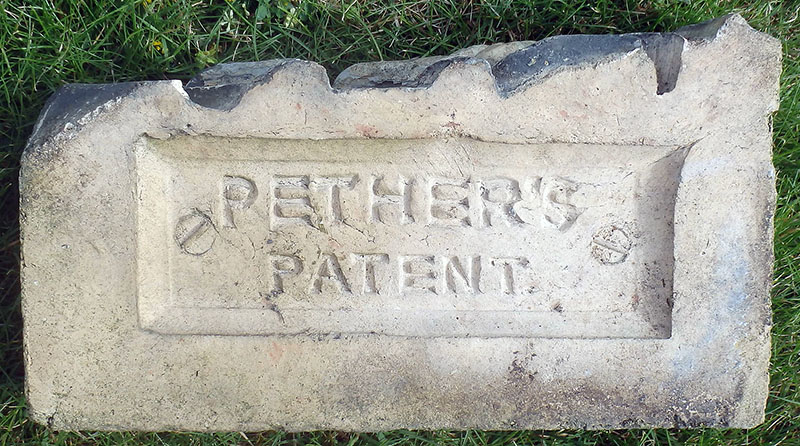 Photos by Frank Lawson. This is the back of a decorative Armitage brick.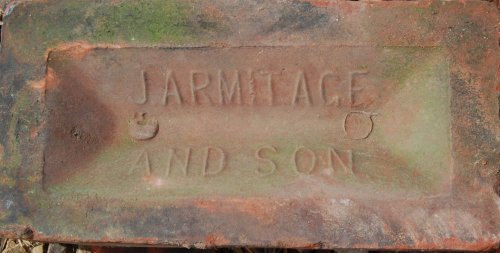 J Armitage is listed as early as 1857 at Hunshelf Bank, Penistone & Sheffield. Deepcar is listed as a yard by 1861, continuing over the years as an expanding enterprise including lime kilns at Wicker in Sheffield, finally listed as John Armitage & Son in 1901. By 1904 the concern is listed as Armitage Works Company at Deepcar and can be found as late as 1936 in Kelly West Riding, but not in Clay Products Directory 1961/1962. Image PRBCO.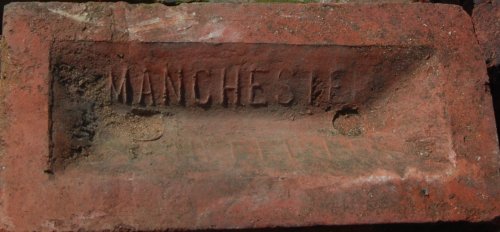 The reverse of the J ARMITAGE & SON brick is marked MANCHESTER/SHEFFIELD, possibly as a result of being connected on the railway line linking these two cities at Deepcar. It is possible Armitage had concerns in Manchester.Image PRBCO.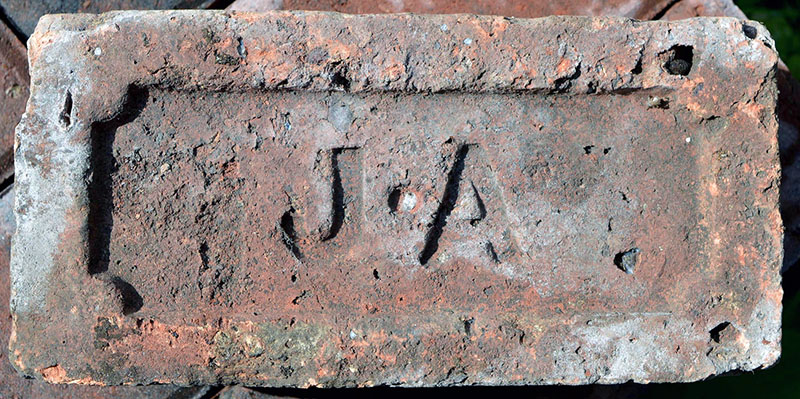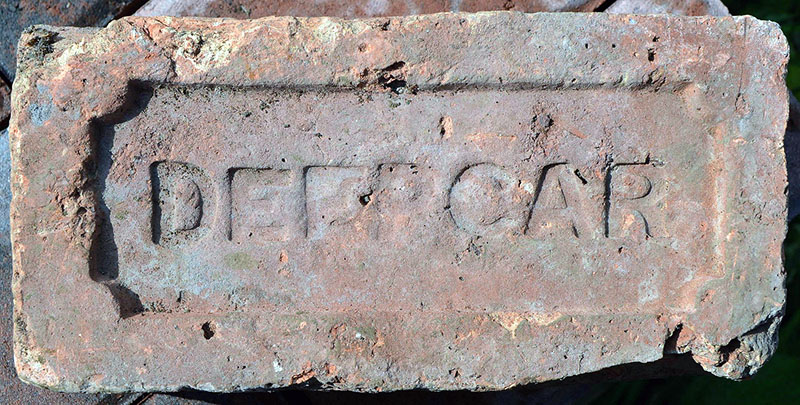 Reverse of the JA brick. Photos by Frank Lawson.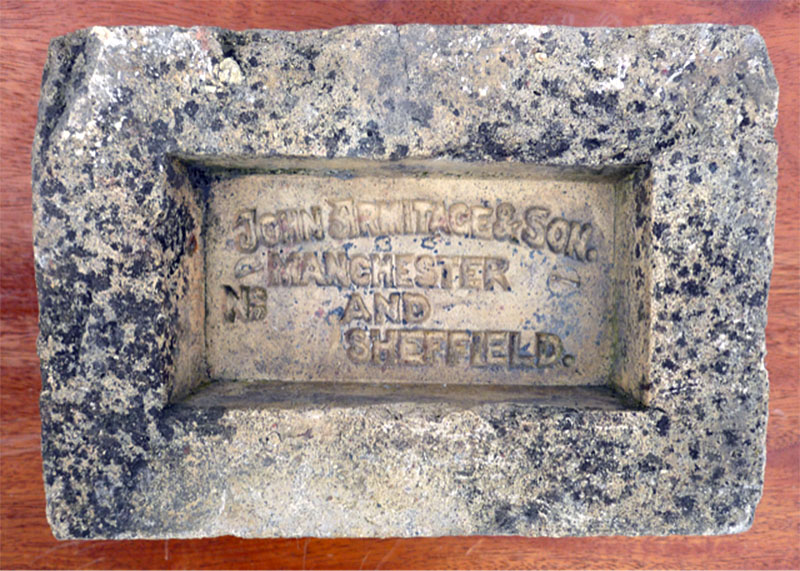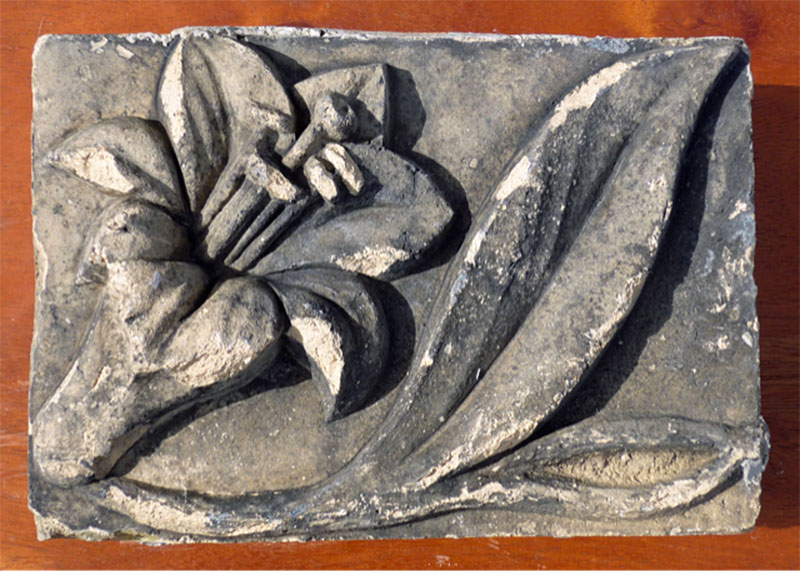 Photos by Geoffrey Armitage.
---
Arnott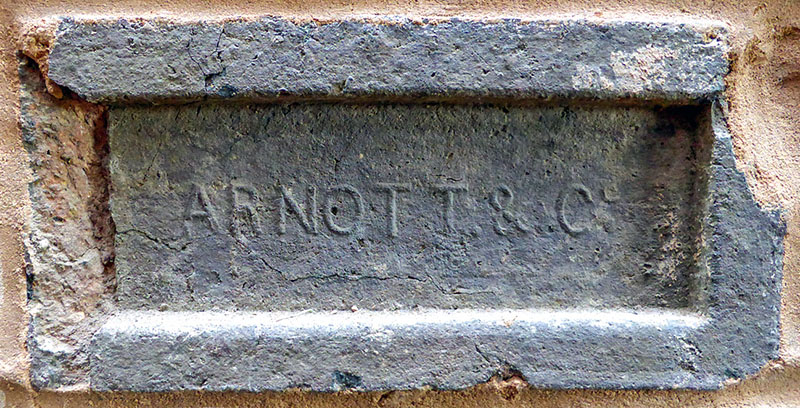 No Info - Photo by Martyn Fretwell courtesy of the John Baylis Collection.

---
Arscott Colliery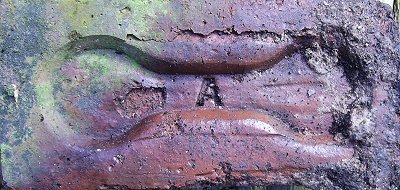 Michael Shaw supplied this photo of a brick found on the site of Arscott Colliery brickworks. The colliery was near Hanwood in Shropshire.

---
Ashbourn Grange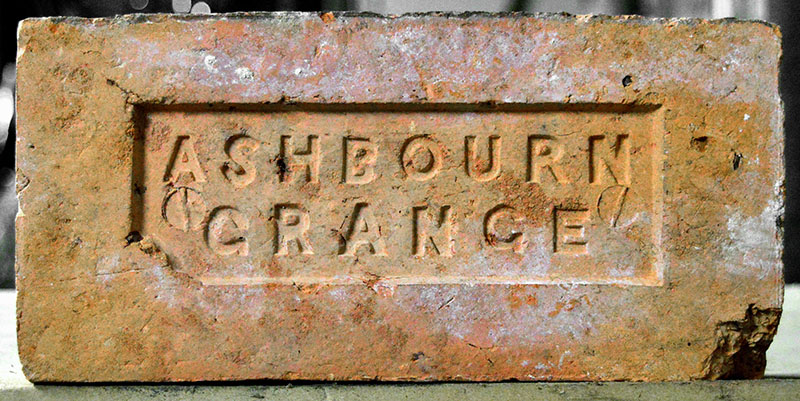 possibly the same works as Ashbourn Green. Photographed at Derby Silk Mill Museum by Martyn Fretwell.
---
Ashbourn Green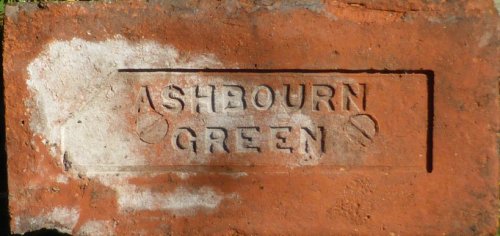 I have found 3 entries for brickmakers at Ashbourne Green, Offcote, Ashbourne, Derbys. 1st - W.N. Archer, Kelly's 1887 edition. 2nd - W. Mason, Kelly's 1895 edition & 3rd - Ashbourne Brick, Tile & Pipe Works, Kelly's 1899 to 1904 editions with William Hart as secretary. Info & photographed at Derby Silk Mill Museum by Martyn Fretwell.

---
Ashburnham Estate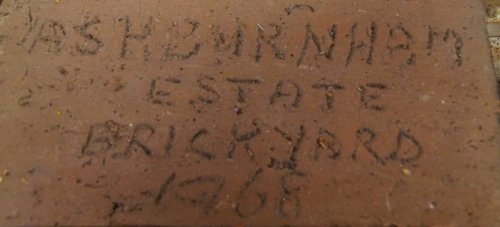 Final firing 1968. Photo by Richard Symonds, taken at Amberley Chalkpits Museum.

---
Ashby Woulds: see Donington Sanitary Pipe and Fire Brick Company Limited
---
Ashdown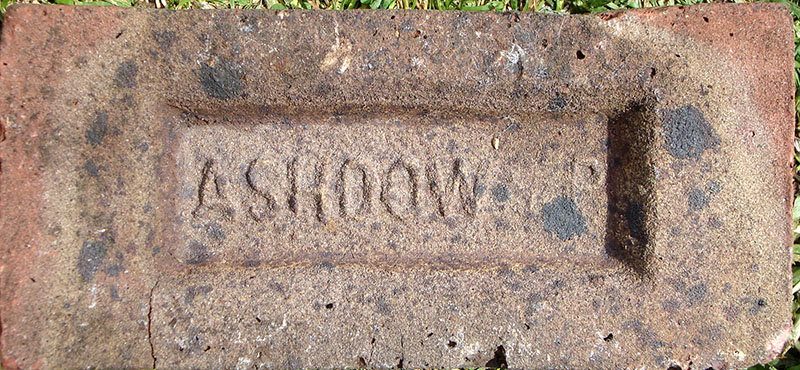 A new brick made by Ibstock at Bexhill, E. Sussex, found at Pevensey Bay by Simon Patterson.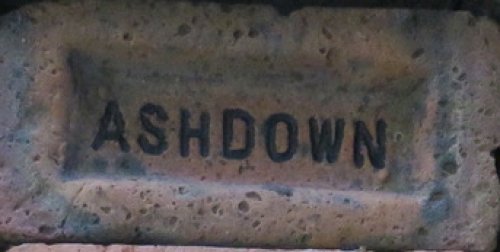 Found around the Hayling Island / Langstone Harbour shoreline in Hampshire by Tony Russell.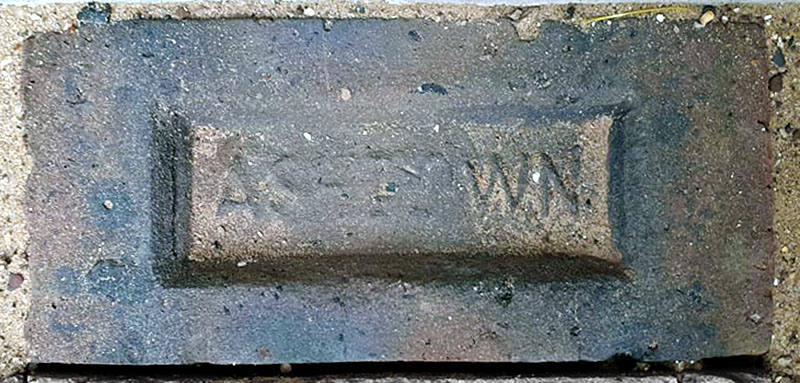 Photo by Ken Evans.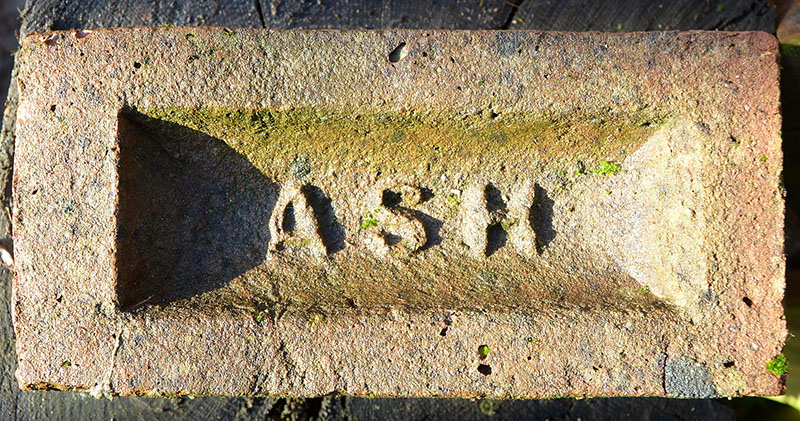 Photo by Frank Lawson.
---
Ash Grove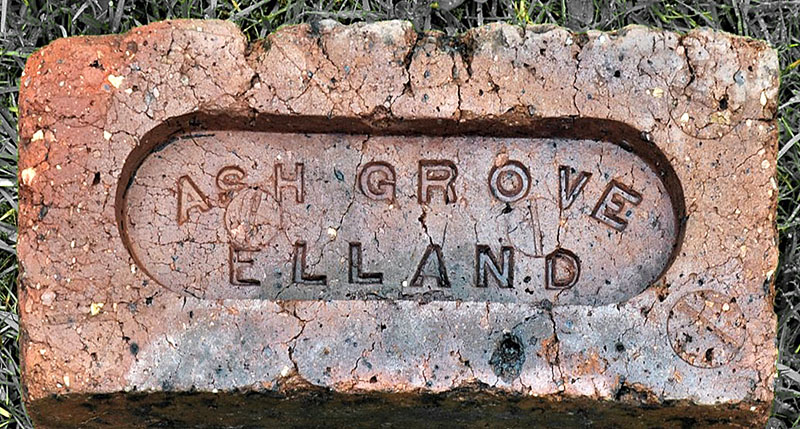 The Ash Grove Brick & Fireclay Co seems to have been established in the late 19th century. In 1899 the business was advertising 'Good red bricks, also fire bricks and prepared ganister'. The site was taken over by W T Knowles & Sons Ltd which continues to produce pipes and chimneypots at Ash Grove Sanitary Pipe Works, Elland Road, Elland. Photo by Chris Shaw.
---