"Old Bricks - history at your feet"
English bricks page 20b - Su to Sw

---
Sudbury Brick Co, Suffolk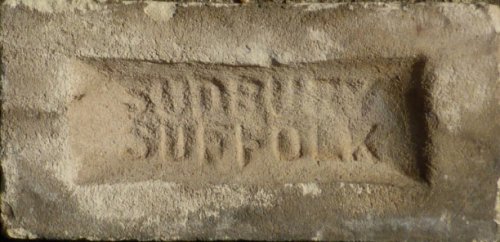 The Sudbury Brick Co. are listed in Kellys 1912, 16 & 25 editions at Waldfield Road, Sudbury; office, Acton Square, Sudbury. Info & Photo by Martyn Fretwell courtesy of the Bill Richardson Collection at Southwick Hall.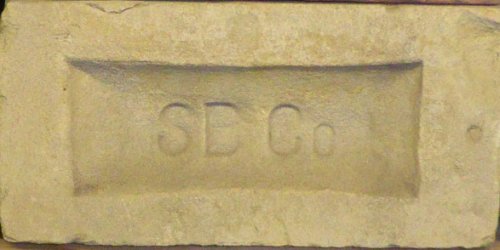 Photo by Martyn Fretwell
---
Suffolk C P B C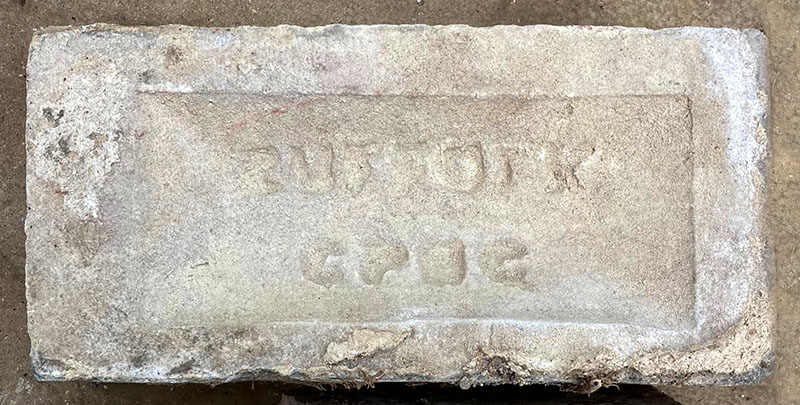 This is possibly a product of Edward Gibbons' Chilton brickworks. Photo by Stephen Limmer.
---
Summer Lane, Barnsley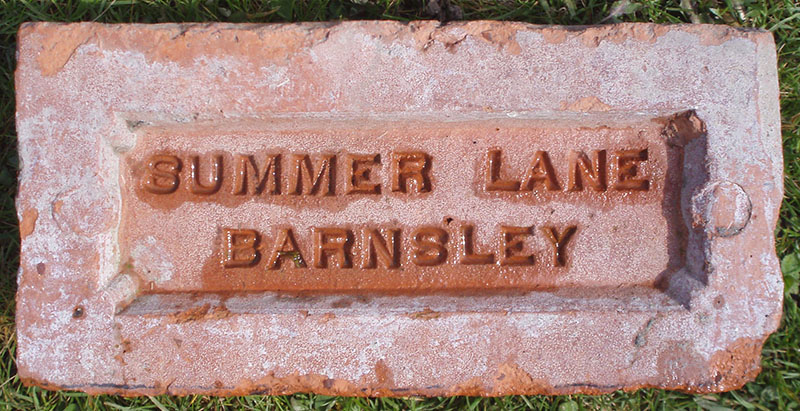 Summer Lane Brickworks, Barnsley Ltd., Summer Lane, Barnsley, South Yorks. The business was wound up in 1913. Photo & info by Frank Lawson.
---
Summerseat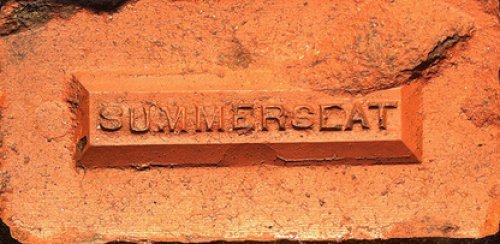 Summerseat near Bury, photo by Colin Driver.
---
Summit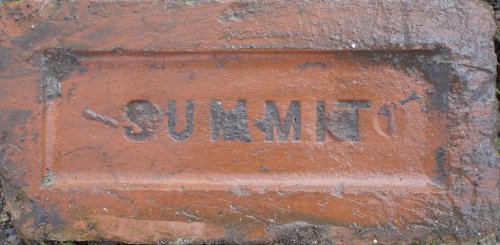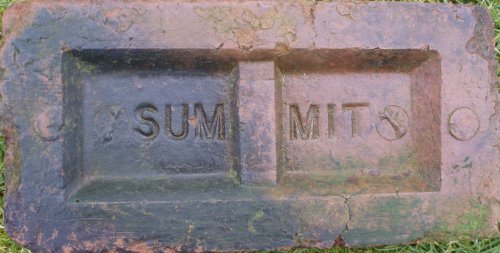 Photos by courtesy of the Frank Lawson collection. The Summit works was near Littleborough in Lancashire.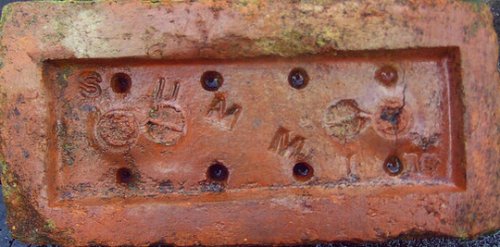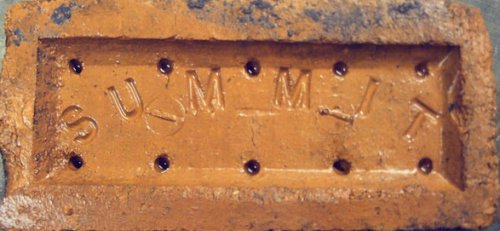 Photos by courtesy of Colin Driver.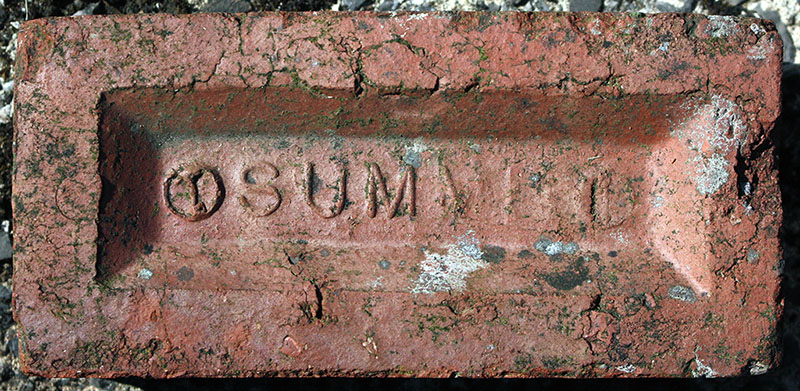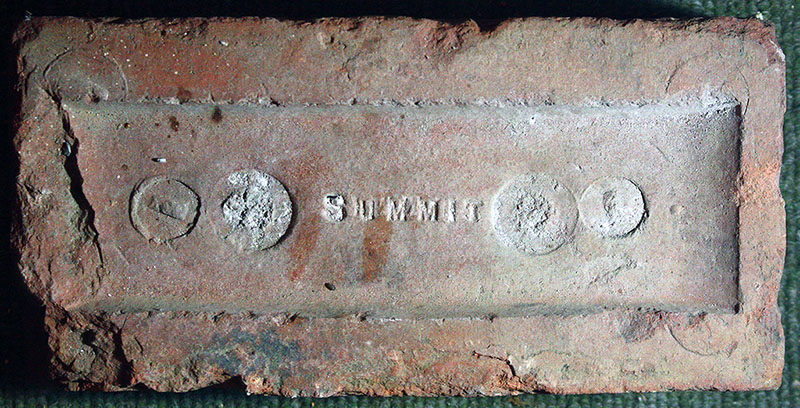 ---
Sumner Jnr, Crawley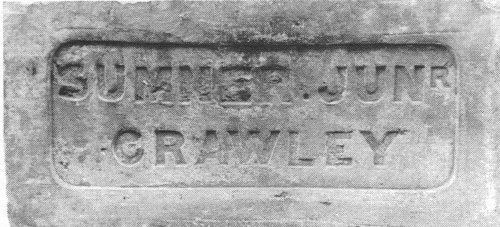 This was made at the Ifield Brickworks in 1880, the image is in black and white, thanks to Richard Symonds.
---
Sun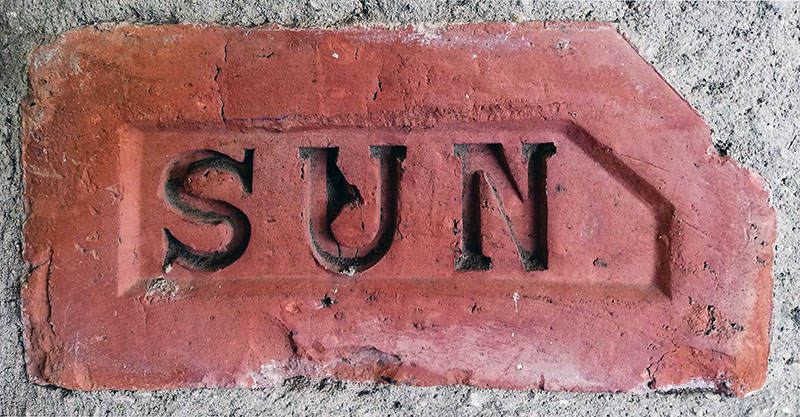 The Sun Brickworks at Old Linthorpe, Middlesbrough was run by William Stubbs before transfer to another proprietor in 1876. The business was offering common and pressed bricks, flooring squares, and ornamental bricks of all kinds. Thanks to Mark Cranston for information. Photo by Chris Tilney.
---
Sunset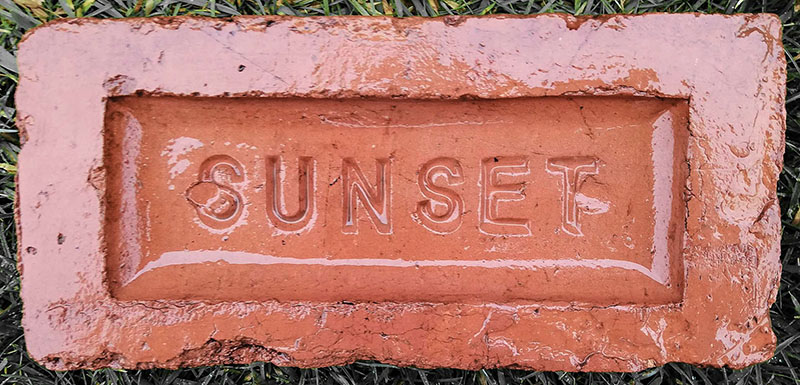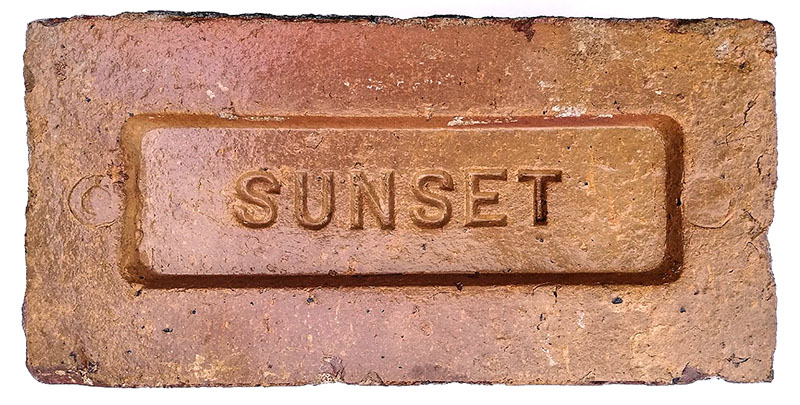 Photos by Chris Tilney.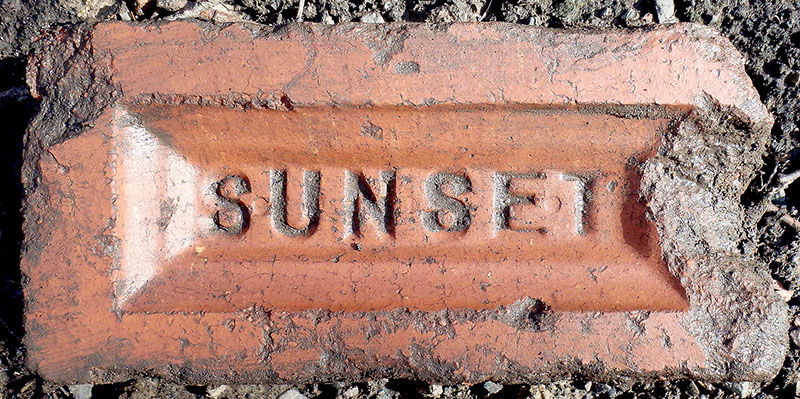 Photographed at Beamish Museum. Sunset Brick & Tile Co., Cowgate, Newcastle upon Tyne. Founded 1921 by W Cochrane-Carr. Shale was extracted from a nearby quarry using explosives until 1953, when a mechanical excavator and drag line were introduced. By 1967 the neighbouring quarry was exhausted of shale and, with no nearby economic supply, the works closed. Info and photos by courtesy of Frank Lawson.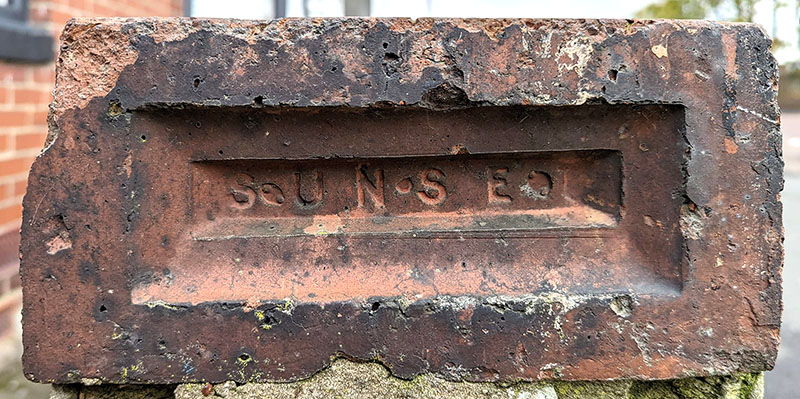 Photo by Anthony E Gray.
---
Superaxe: see Burn Fireclay Company
---
Sussex Brick Co.

Sussex Brick Co Ltd. Works, Warnham; Southwater, Horsham; Pennybridge, Tidebrook, Wadhurst; Lingfield; Wadhurst & Tonbridge. Kelly's Directory 1930. Photo by Frank Lawson.

Photo by Laura Barr.
---
Sussex Handmade Brick Ltd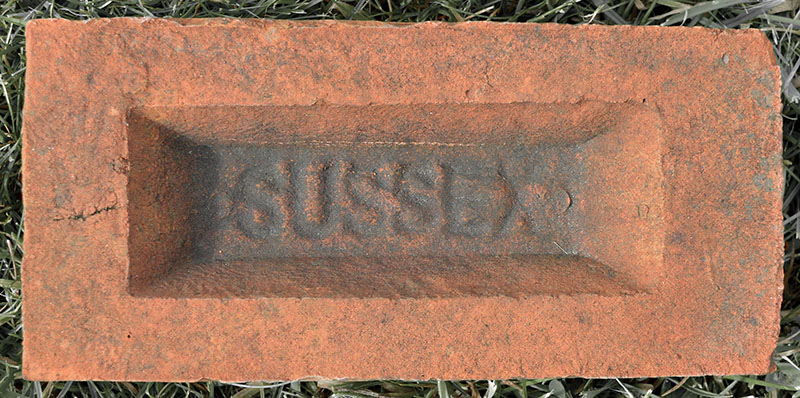 Photos by Frank Lawson.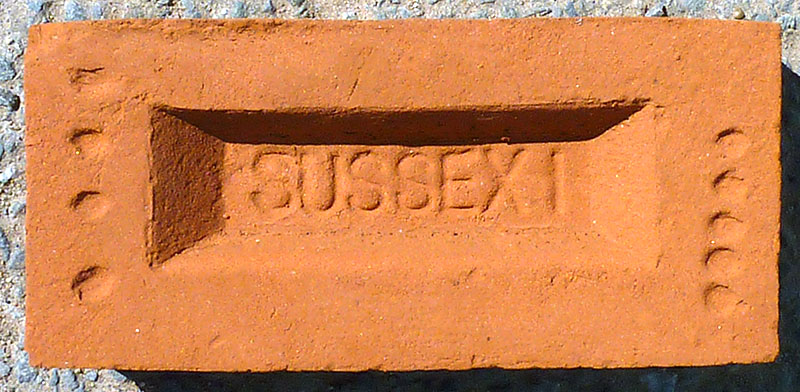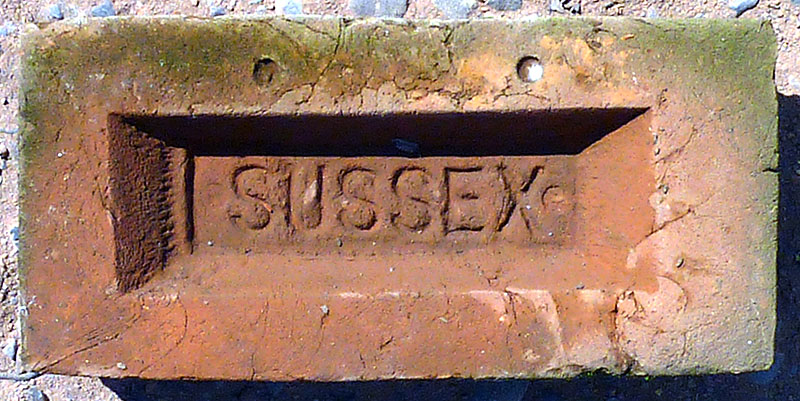 Photos by Martyn Fretwell. Sussex Hand Made Brick Company at Hastings, has produced hand made bricks since 1896 and still uses the Wadhurst Clay found at the rear of their works.
---
Sussex Brick & Estates Co Ltd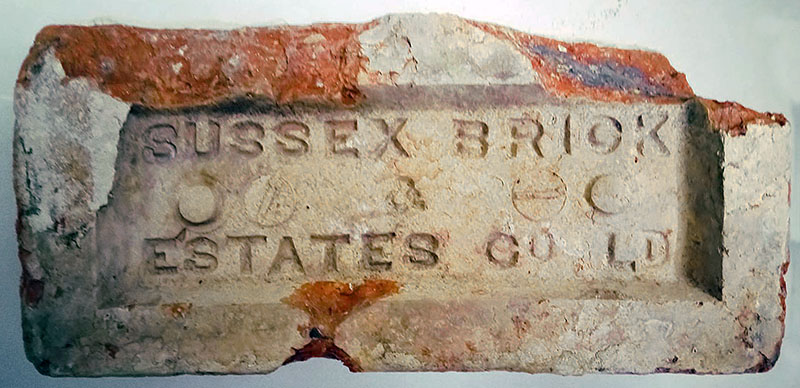 Photo by Dave Askew.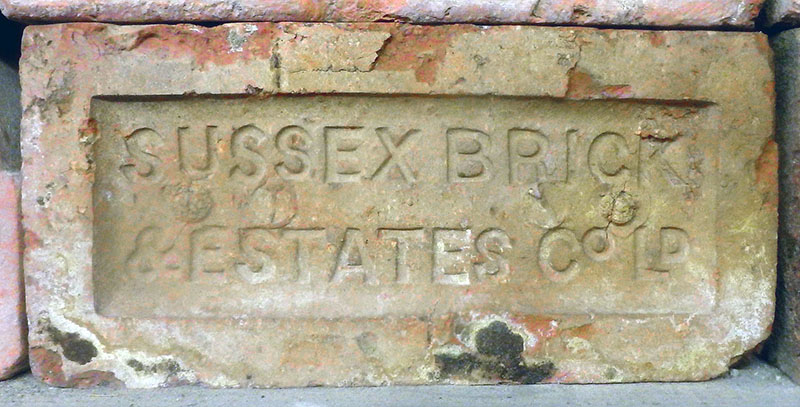 Photo by Frank Lawson.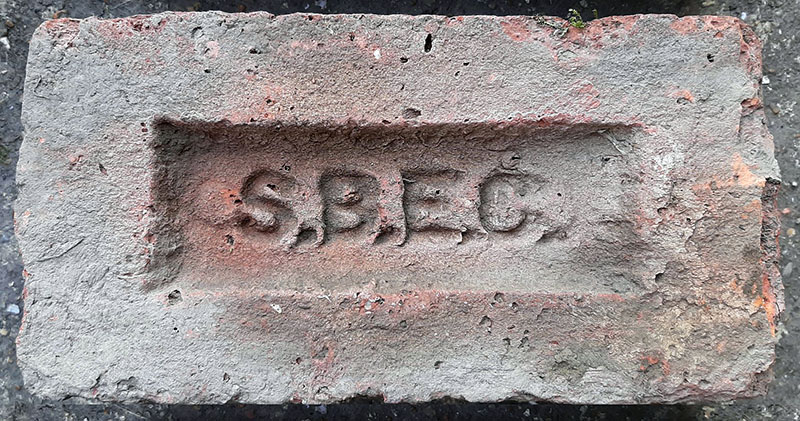 Photo by Darren via John Harrison.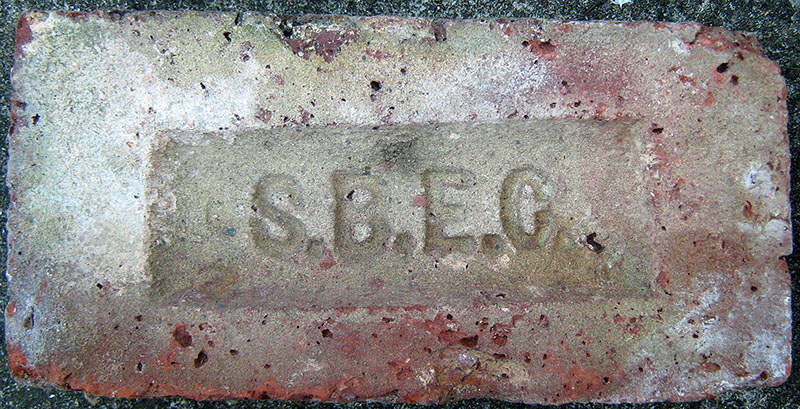 Richard Symonds came across this near Southwater in West Sussex and has done some research on the history.
'Peter Peters, of the firm of Horsham Builders which was responsible for the initial development of the Keymer Brick & Tile Co, sold out in 1899 and the new owner, a London builder, formed a company, The Sussex Brick Co. Ltd (not to be confused with the Hastings firm of the same name). and installed a new plant and buildings, intending to exploit the lower measures of the Weald Clay to make pressed bricks using the 'stiff plastic' process. two new coal-fired continuous kilns of the Hoffmann type were built, the coal being brought in by rail from Nottingham. Behind the kilns was a line of presses, fed with clay from a parallel line of grinding mills. The clay, at this stage, was still dug manually and delivered to the grinders in trolleys, propelled by an overhead continuous chain drive. However, the company soon ran into trouble. Initial problems, which led to uneven output and rising costs, were compounded by the recession in the industry, and in 1903 a new manager was appointed, fresh capital was injected and the Sussex Brick & Estates Co Ltd formed.
The new company bought a third continuous kiln into use and increased the output of pressed bricks to 12 million annually. In addition, 8 million bricks a year were being turned out by the two seasonal yards which were still in operation, using the top six feet of clay which was unsuitable for the production of pressed bricks. All this was running counter to the general trend in the county, which was one of decline, and may have been attributable, in part, to the company's superior marketing technique as well as some imaginative use of public relations to advertise is wares. In 1912 a steam excavator was brought into use in the claypit at Warnham and was made the occasion for celebrations, which were reported in the Sussex Daily News on 8th Feb.: '... a leading Sussex industry is that of brickmaking, for on large and small scales, it is to be met with wherever one cares to travel. At Warnham, modern methods can be seen at work to the fullest extent. There the Sussex Brick and Estates Company Ltd., who have also another works at Southwater, show the latest thing in brickmaking, for speed of output, combined, of course, with quality....'.
The above data was extracted from the publication 'Brickmaking in Sussex' ISBN 1 873 793 197 (1993), by M. Beswick.
---
Thomas Sutcliffe
Thomas Sutcliffe, Wrose Brow, Windhill, Shipley, West Yorks - Post Office Bradford Trades Directory, 1887 & White's Directory of Leeds & The Clothing District, 1894. The works continued under Sutcliffe management until at least 1912. Info and image by Frank Lawson.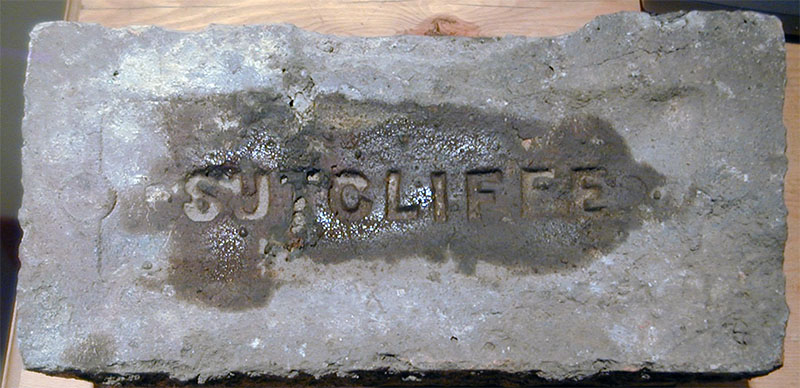 Photo by Derek Barker.
---
William Sutcliffe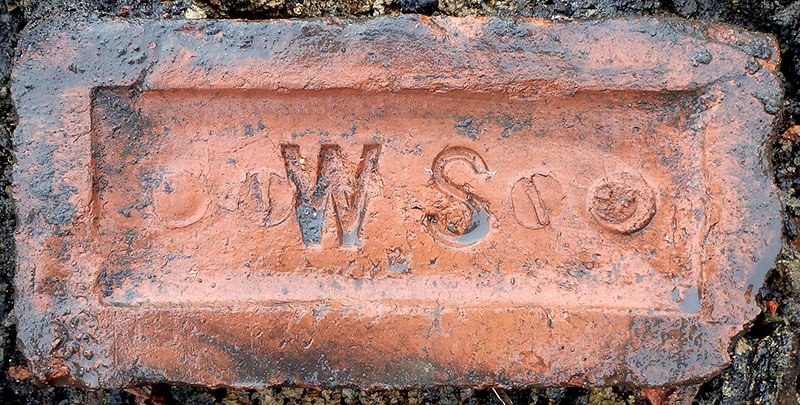 William Sutcliffe operated Armley brick Works, Stanningley Road, Armley, Leeds and Woodhouse Hill Brickworks. Listed between 1875 and 1912. Info by PRBCO and image by Frank Lawson.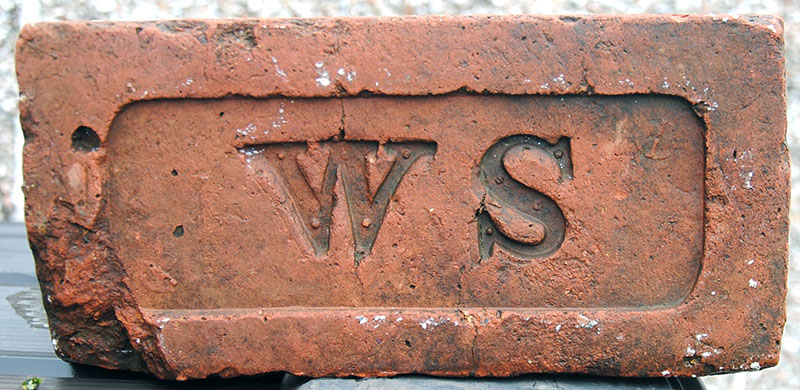 Photo by Chris Shaw.
---
Sutton, Overseal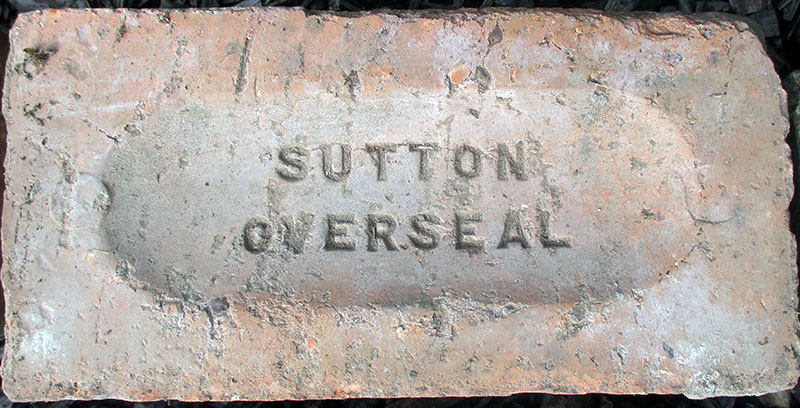 Photo by Mike Shaw.
---
Swadlincote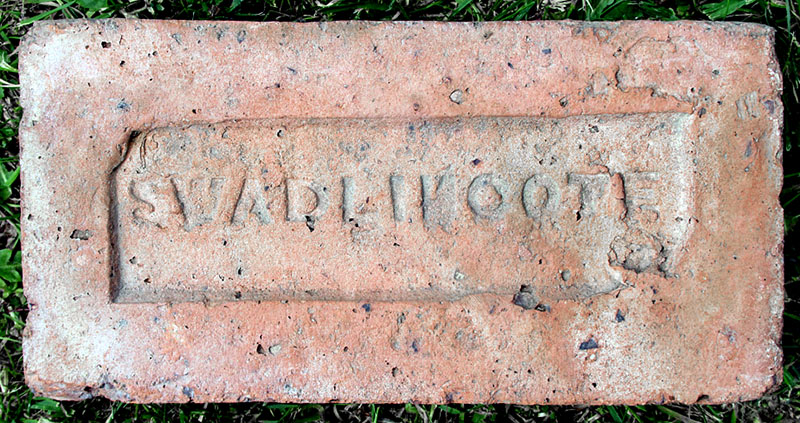 It is not known from which brickworks in the Swadlincote area this brick comes. Photo by Martyn Fretwell.
---
Swain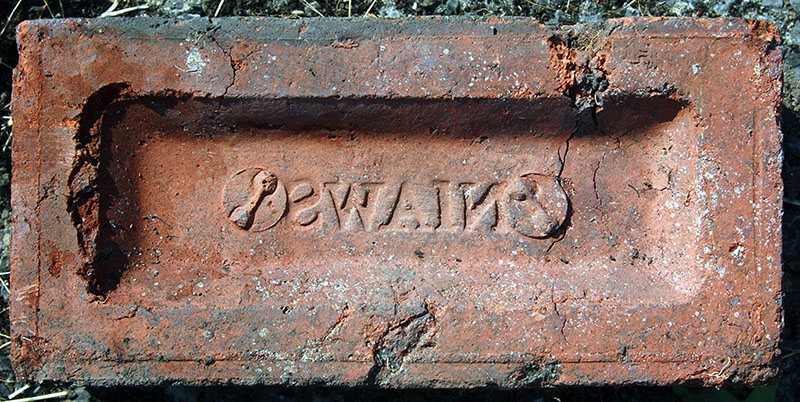 William Swain, Howarth Cross, Halifax Road, Smallbridge, Rochdale. Photo by David Kitching.
---
Swallownest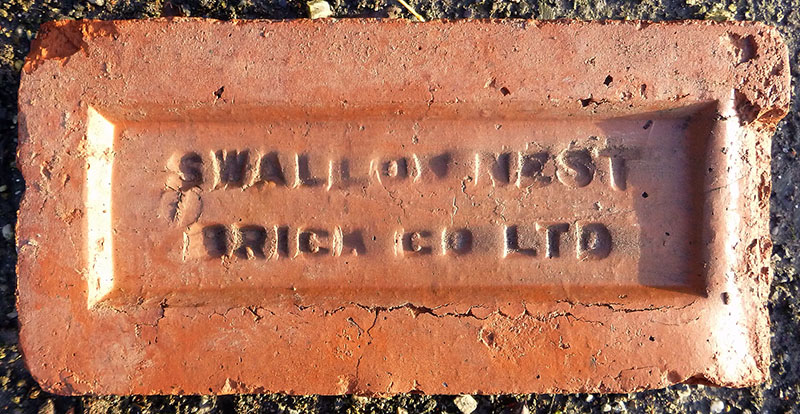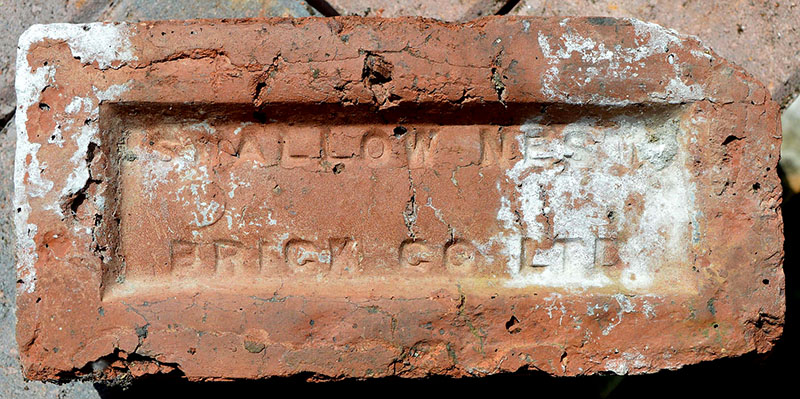 Photos by Frank Lawson.
Photo by Ken Wyatt.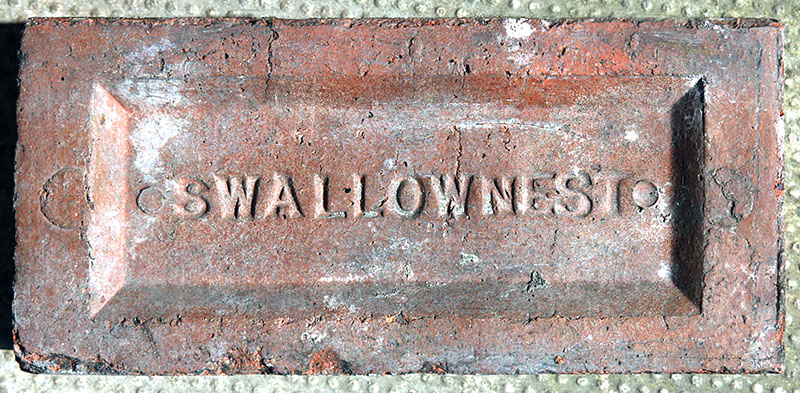 The Swalllownest Brick Co was situated at Swallownest to the east of Sheffield. Photo by David Kitching.
---
Swalwell
This is likely to be a product of James Snowball's Swalwell works at Derwenthaugh, Gateshead. Photo by Chris Tilney.
---
Swan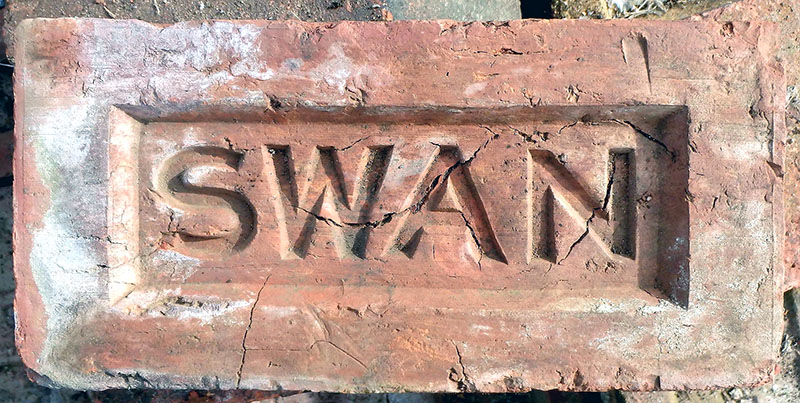 This brick seen in North Lincolnshire and is likely to be from a works in Yorkshire or Lincolnshire. Photo by Frank Lawson.
---
Swanage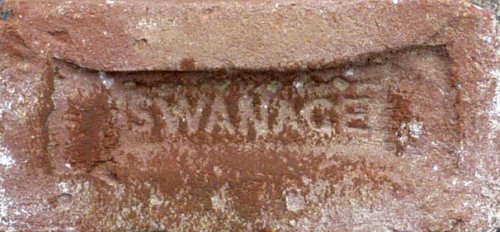 From an article by the British Brick Society, the Swanage Brick & Tile Co. at Godlingston first fired up their new rectangular downdraft kiln in June 1983, replacing an earlier downdraft kiln built c1935. Today Ibstock still operates this works north of Swanage making bespoke hand made bricks. Also found that this brickworks is recorded as the Godlingston Brick & Tile Works on a 1900 O.S. map. Info & Photographed at Bursledon Brick Museum by Martyn Fretwell.
---
Swan Banks, Halifax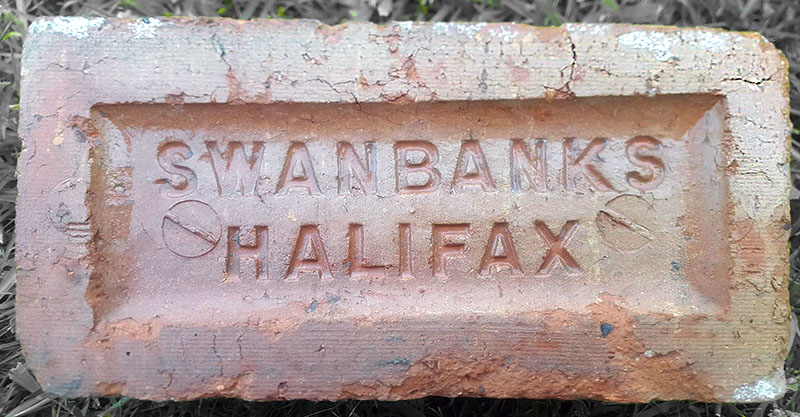 Photo by Jason Stott.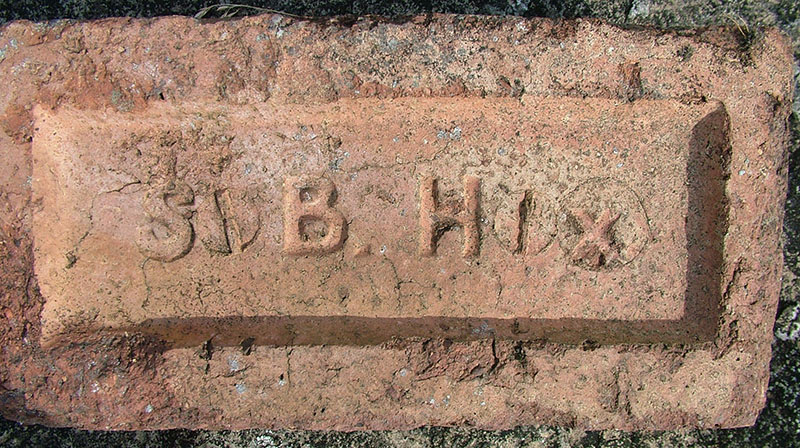 In 1864 the Swan Banks Coal and Brick Company was formed in Halifax, West Yorkshire. By 1873 the company made an agreement to take 24 acres of both hard bed and soft bed coal under Marsh Farm but by 1875 the mine had closed. The Swans Bank Brick and Coal Company continued to make bricks at Bailey Hall Road, where they quarried shale. The Rawson Family owned the coalmine from the 1820s and developed the site between the Halifax canal and the upland Marsh area of Southowram. The Halifax Brick Co was an association formed by: Morton's of Siddal, Swan Bank, Oates & Green, and Charlestown Bricks in the late 19th century. Photo and information by Derek Barker.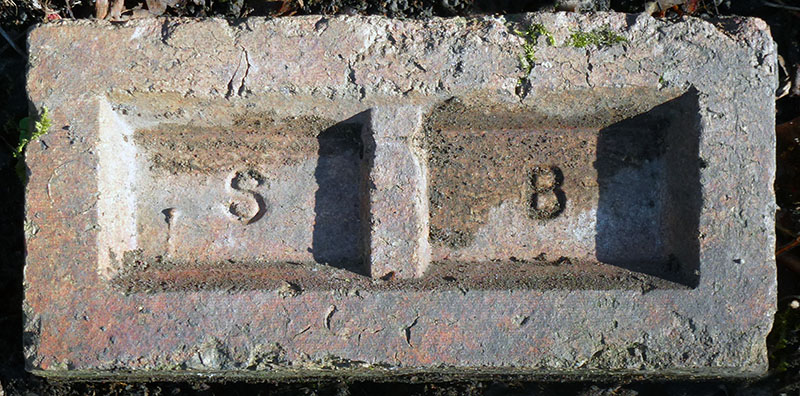 Found by Roger Grimshaw in Hebden Bridge.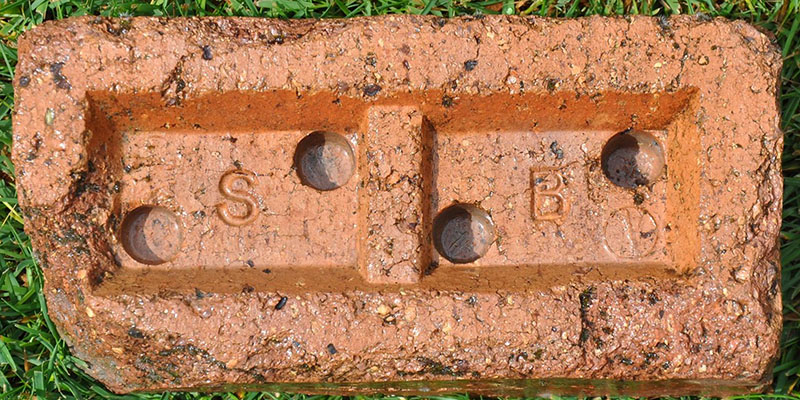 Photo by Chris Shaw.
---
Swan Brothers & Bourne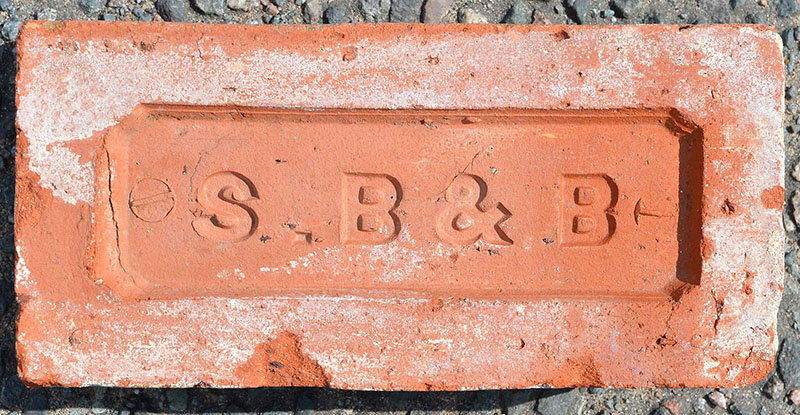 Swan Brothers & Bourne, West Cliffe Brickworks, Burton Road, Lincoln are listed in these trade directories, Kelly's 1876, White's1882, Kelly's 1885 & 1889 editions. This works was amalgamated into the Lincoln Brick Co. in 1889. Photo & Info by Martyn Fretwell.
---
Swann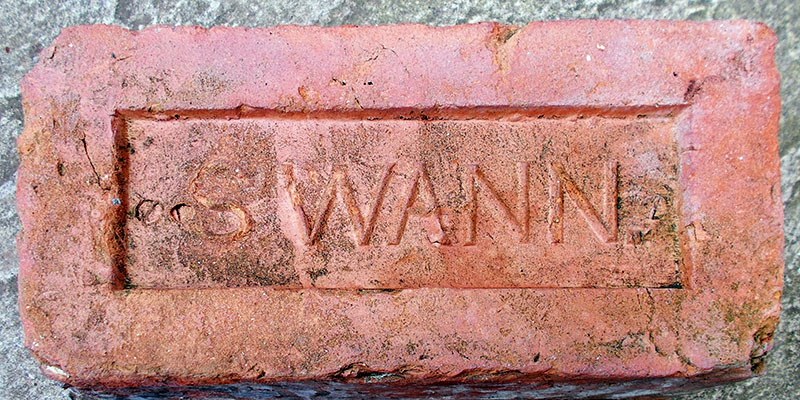 Found in Riccall, North Yorks by Ian Prest.

---
Swann Ratcliffe & Co.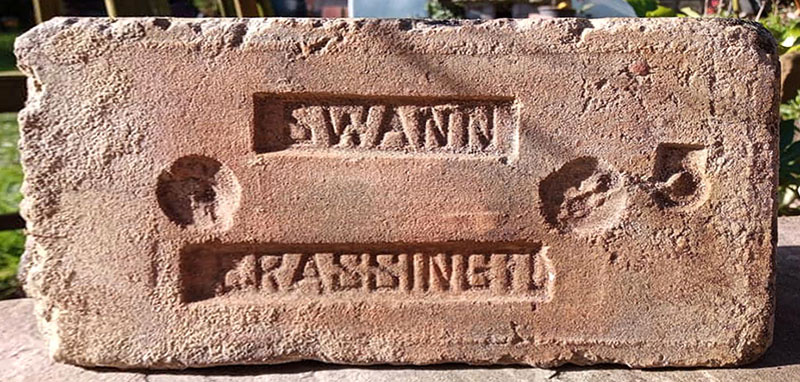 Photo by Chris Graham.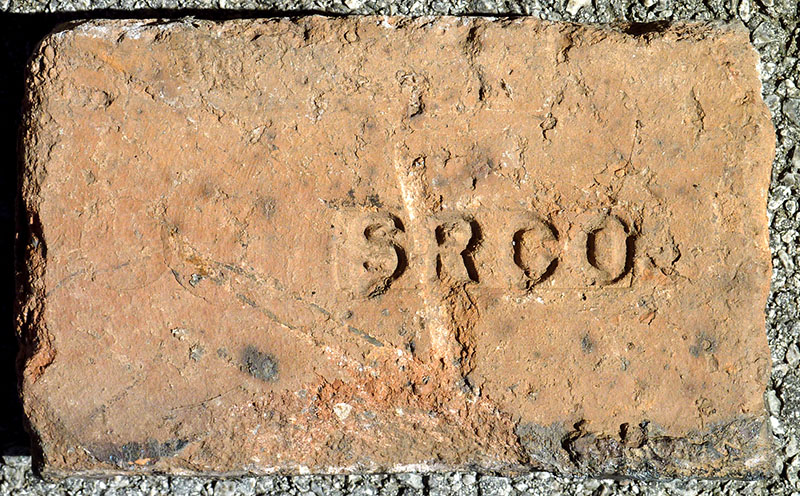 Swann Ratcliffe & Co. are listed at Brassington, Wirksworth Derbys. in the Fire Brick Manufacturers section of these Kelly's directories, 1912, 25, 32, & 41 editions. A Brassington website records that in 1962 the company employed 16 men & closed in 1971. Photo & Info by Martyn Fretwell. Photo by courtesy of Newark & Sherwood Museum Services.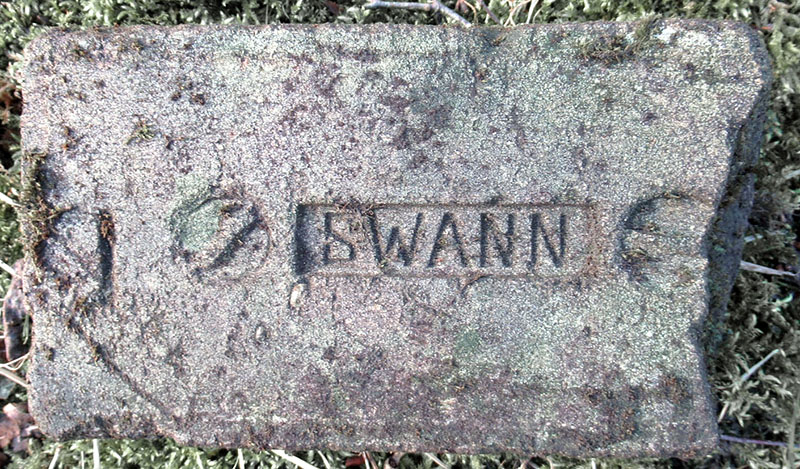 Photo by Ian Suddaby.
---
Sweeney, Oswestry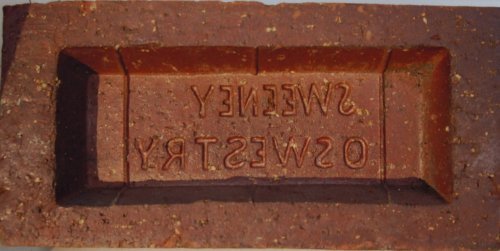 This mirror image brick was found at Brynteg, near Wrexham. Image PRBCO.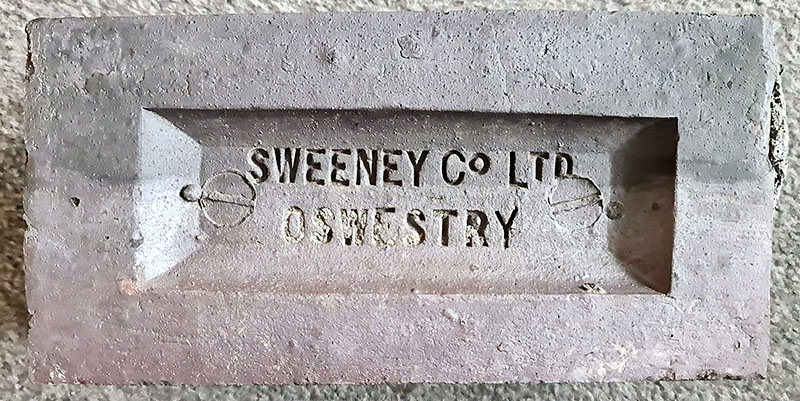 Photo by Kirsty Crew.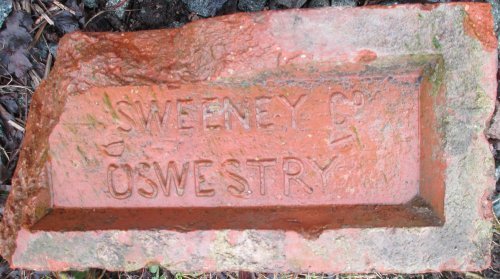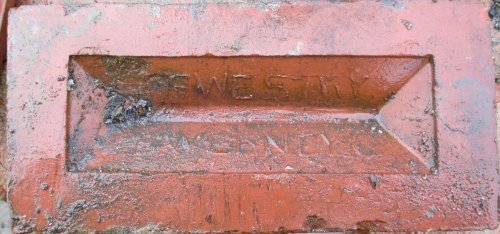 All three discovered at the Cambrian Railway Society's Weston Wharf site Oswestry by Mike Shaw. This was where the tramway from Sweeney's brickworks reached the main line.
---
J F Swinburne and Sons, Birtley & Tanfield Brick Works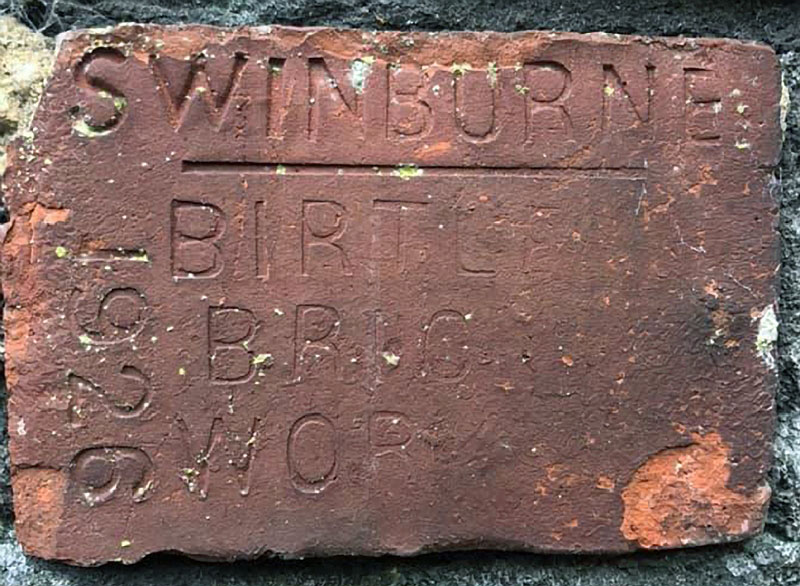 Photo by Neil Ramsden.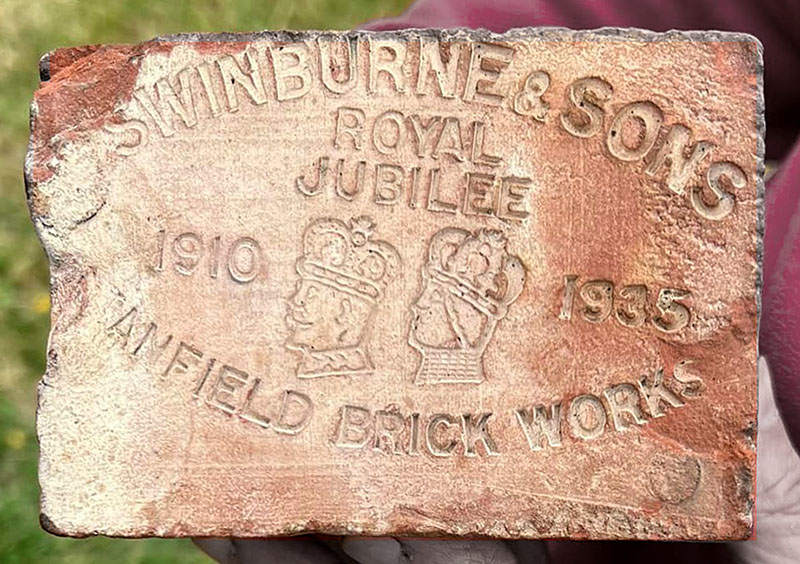 Photo by Brian Yates.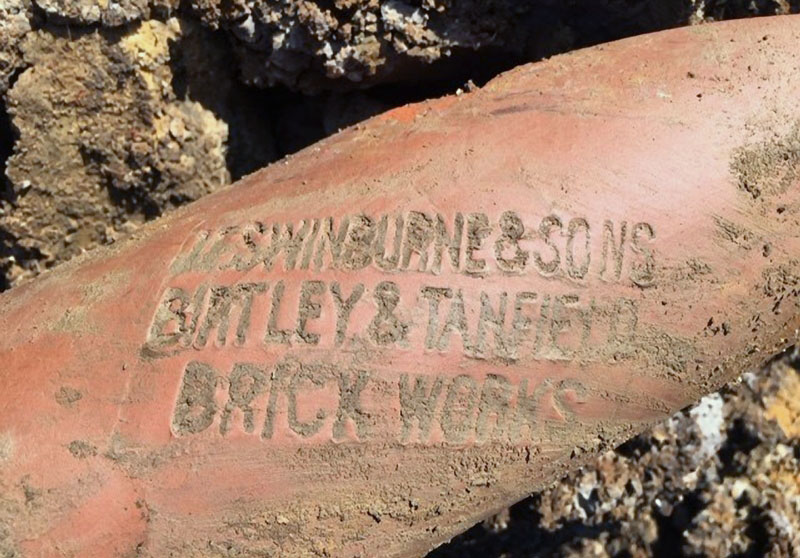 An advert in the Newcastle Courant - Friday 27 January 1888, stated that the firm was established in 1852 and could supply agricultural drain pipes, bricks and pantiles. Photo and info by Mark Cranston.
---
Swindell & Collis, Birmingham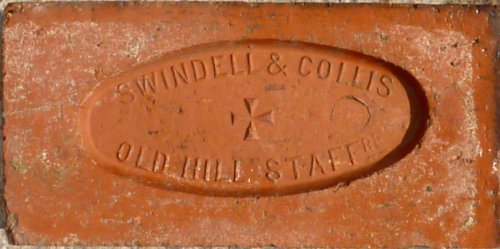 Swindell & Collis are recorded as coal masters, brick & tile manufacturers at Granville & Gorsty Hill Collieries, Old Hill, Cradley Heath in Jones's Mercantile Directory for 1865. They are recorded again in Kelly's 1891 edition at Granville Colliery. Info & Phototographed at Cawarden Reclamation by Martyn Fretwell.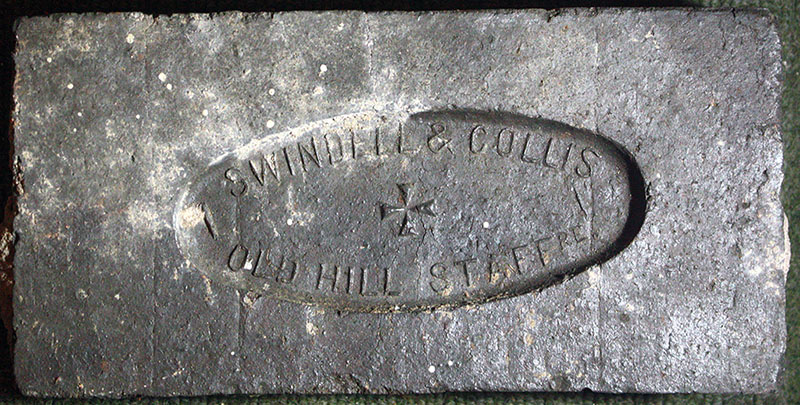 ---
Swindon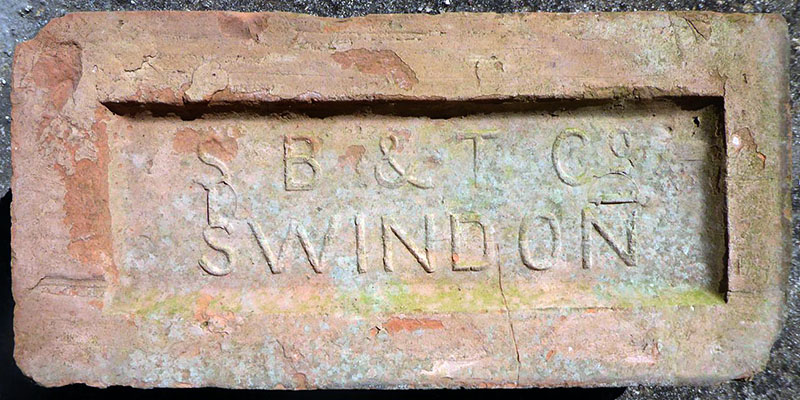 The Swindon Brick & Tile Co. is first listed in Kellys 1889 to 1898 editions at Canal Side Brickworks, New Swindon. Kellys 1903 to 1911 editions now lists the company with a second works at Rolleston Yard, Gorse Hill & George Whitehead is listed as proprietor. Photo by Guy Morgan, Info by Martyn Fretwell.

---
Robert Swinton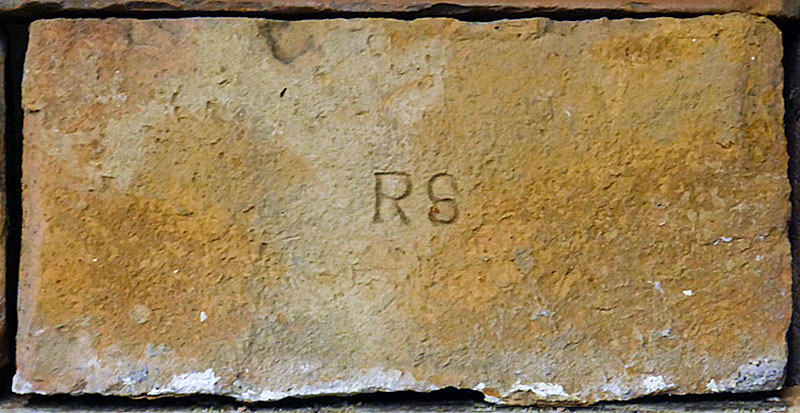 Robert Swinton is listed in Kelly's 1876 to 1896 editions at Tattershall, Boston Lincs. Robert died in December 1899 & left his personal estate to his two sons, Edward & Christopher. Photo & Info by Martyn Fretwell.
---
Sykes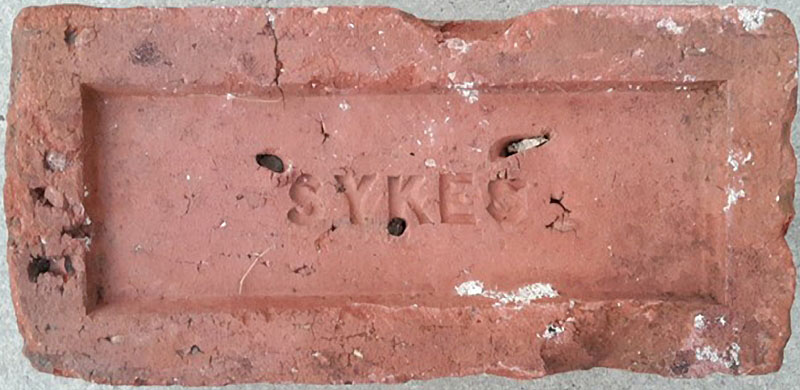 This brick was found in Sledmere, North Yorkshire and is likely to have been made at the brickworks in Bishop Wilton, a few miles to the south west. The Sykes family of Sledmere owned the brickfield and probably employed Thomas Grant of Pocklington to manage the works throughout its life from 1854 to 1886. Photo and information from Carla van Beveren.
---
Sykes Macvay & Co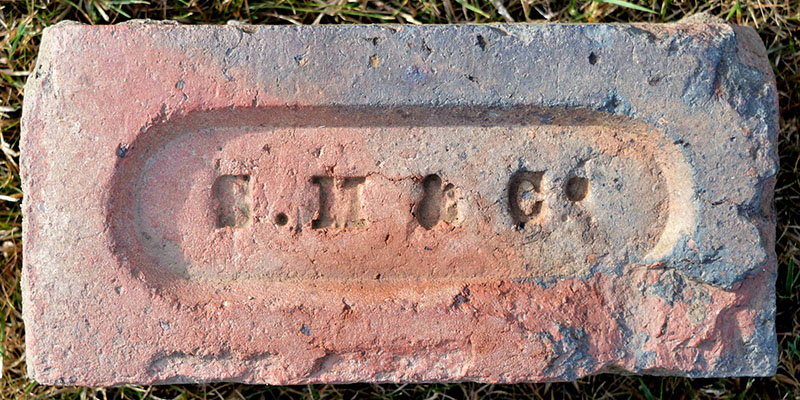 Sykes Macvay & Co., Castleford, W.Yorks. Slater's West Riding Directory 1887. Photo by Frank Lawson.
---
Symons & Heal, Gloster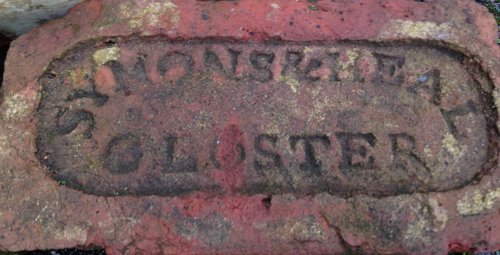 Martin Blackburn dug this ancient one up near the old goods yard next to Gloucester station.

---
Next page: English bricks, page 21, Letters T to V