| | |
| --- | --- |
| Location | East Castle, Annfield Plain |
| County | Durham |
| Grid Reference | NZ 15082 51878 |
| Date visited | 16 March 2013 |

This block of six kilns known as East Castle or Bantling Castle limekilns are built in an arc and stand about 35ft high. They were constructed between 1835 and 1836 for the Stanhope and Tyne Railway, and were built to supplement the output from kilns owned by the same company in Consett. The kilns were fed with limestone by a siding off the Stanhope and Tyne Railway, the coal was provided by two adjacent collieries, a mine and a series of drifts to the west and east of the site. The Stanhope and Tyne Railway Company was very short lived with the company going bankrupt in the late 1830s. The limekilns were then bought by the Derwent Iron Company of Consett in 1842, with much of the production of the limekilns going to their works at Consett. The burned lime appears to have been removed by small carts, as there does not appear to be any provision of any siding at this level or incline and no obvious remains of any substantial tracks at the base of the lime kilns. Production seems to have ended here around 1850 and the kilns have partly collapsed in the intervening years, although some stabilisation and restoration has been undertaken by the local Groundwork Trust. Sadly the reconstruction of the lettering over the kilns resulted in one of the stones being installed upside down.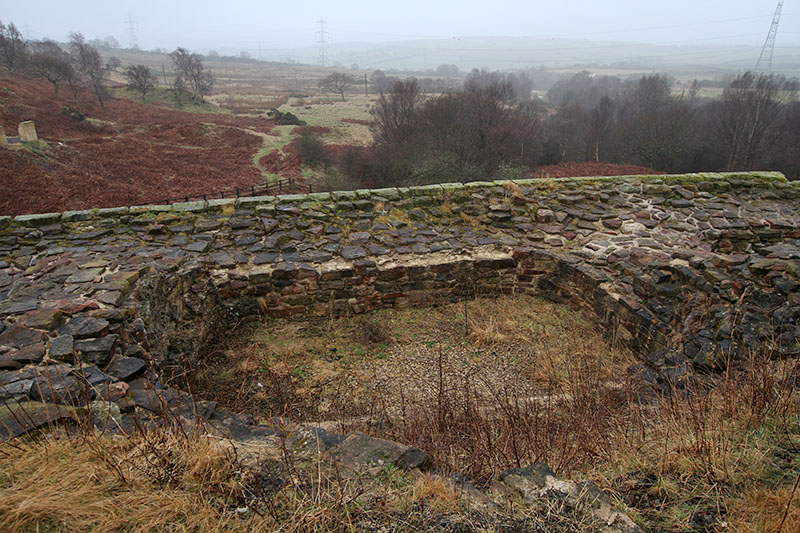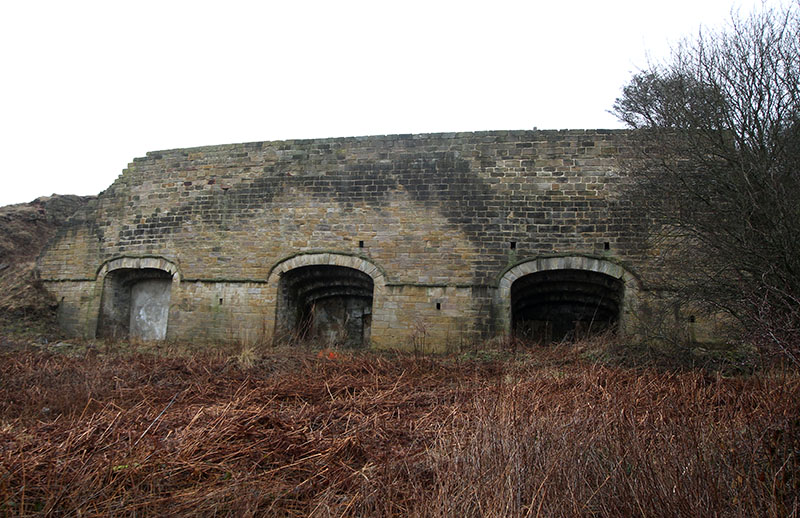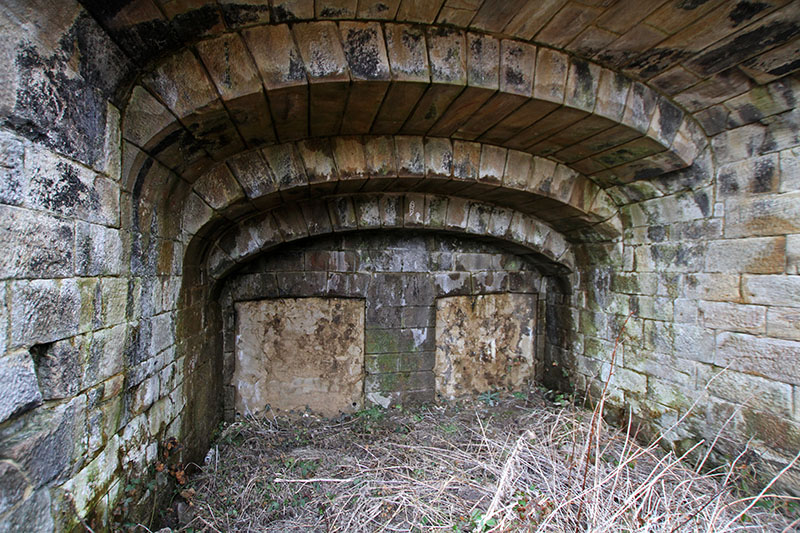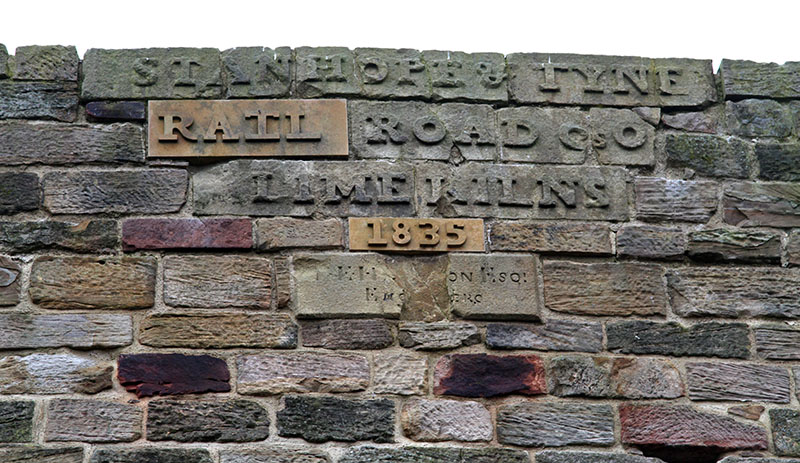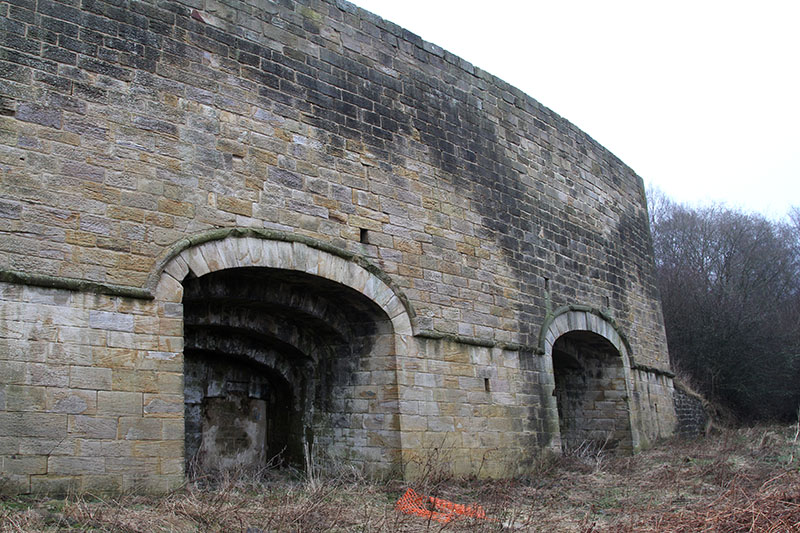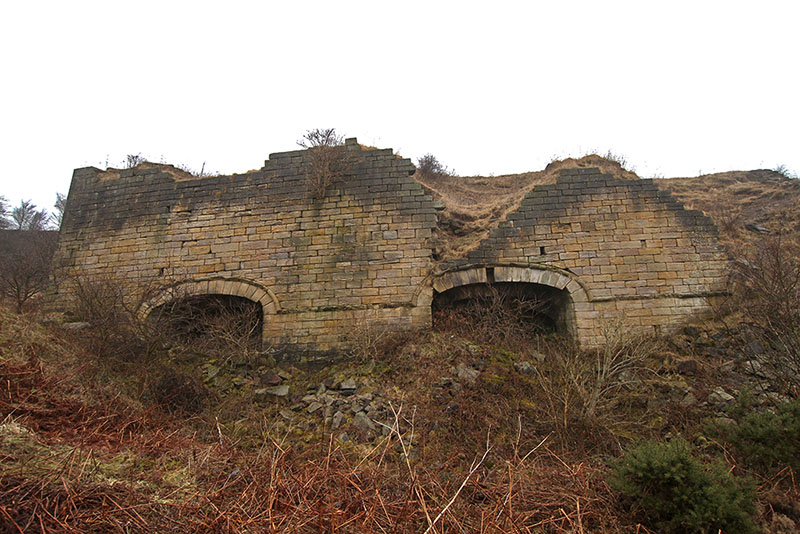 © David Kitching 2013
Page last updated 23.11.2013