Maria

Maria was built for the Buxton Lime Company in July 1854 at Jinks' boatyard situated at the top of Marple Locks. The boat was named after James Jink's daughter, Maria, who was born on the 7th May 1839. Limestone was carried to various wharves on the Peak Forest Canal the boat passing into the ownership of the M.S.L. Railway some time in the late 1800's. When the M.S.L.R. became the Great Central in 1898, the Company ceased canal carrying with its own boats and Maria became part of the maintenance fleet (No.4), she stayed in this role through the various canal owners (G.C.R., L.N.E.R., British Waterways) until being abandoned and sunk at Ashton about 1963. However, the boat book states that the original Maria was replaced in 1915 with a new boat built by Jinks at Marple at a cost of £155. The shape of Maria is typical of the Jinks yard and this certainly suggests that the current Maria actually dates from 1915.

After recovery in 1974, a complete rebuild was commenced in 1977. In 1978 Maria entered service as a 50 seater horse-drawn trip boat operated by Ashton Packet Boat Co until 2002. Since then the boat has been brought back to carrying condition and on occasions can be seen loaded. The colour scheme seen in the photographs is based on a contemporary painting of a Great Central maintenance boat on the Macclesfield Canal.

The Company proudly claim Maria to be Britain's oldest "working" narrowboat and maintain a tradition of horse boating going back to the start of the canal age.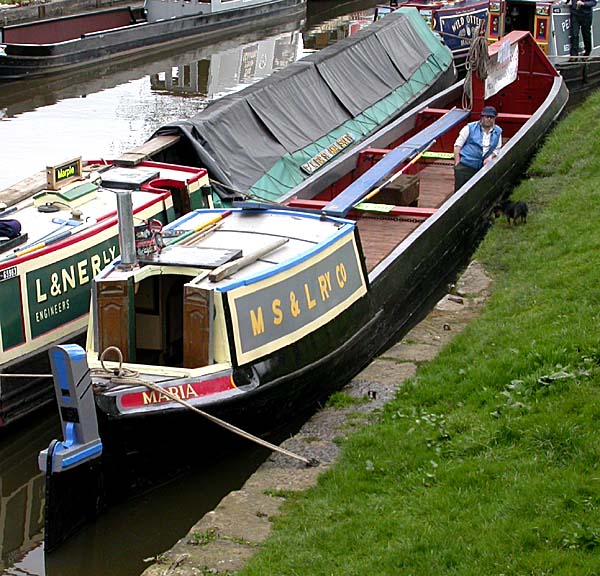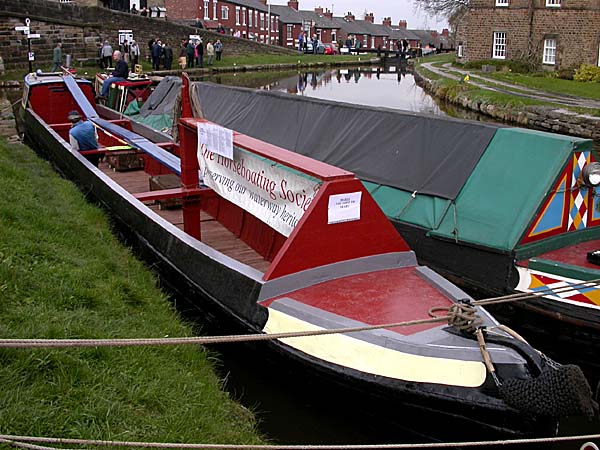 ---
Back to Ashton, Macclesfield and Peak Forest Canals Page
© David Kitching 2014
Last updated 17.3.2014