"Old Bricks - history at your feet"
Coleford Brick & Tile, Cinderford
---
This company specialise in hand made bricks, website here. Because of the vast number of wooden moulds they hold, their proud boast is they can make a copy of any brick. This is especially useful in the housing restoration industry.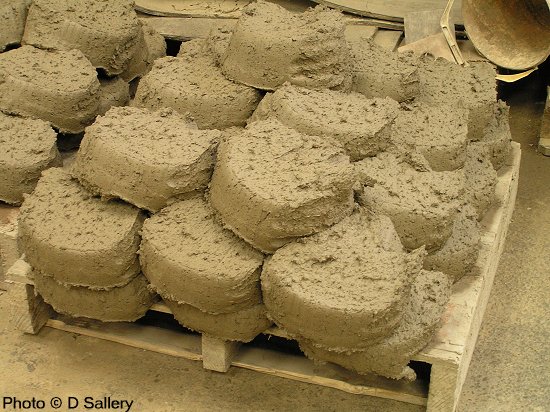 Clay, the raw material, is dug out twice a year from a nearby pit.
---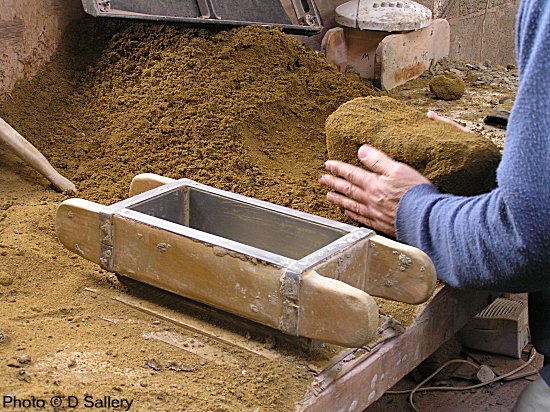 preparing the clay for the mould. The colour of the brick is determined by the coating of sand.
---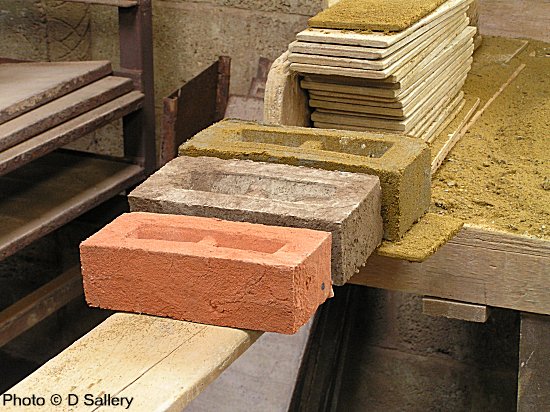 The three stages of a brick - raw, dried and baked. Note the amount of shrinkage which occurs.
---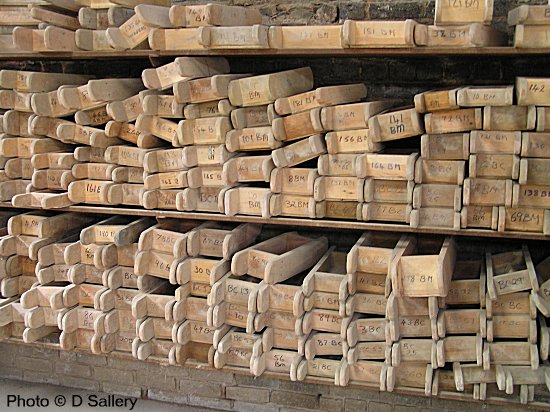 Some of the wooden moulds.
---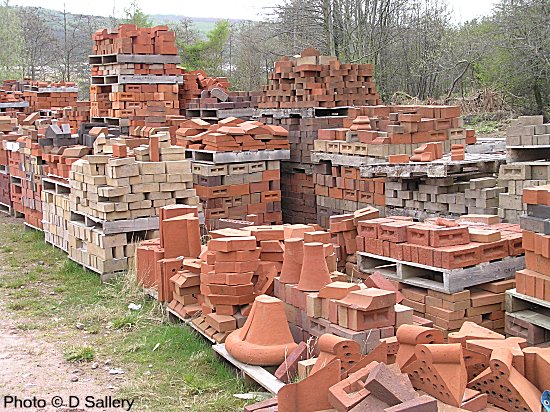 A selection of finished products.
---