"Old Bricks - history at your feet"
Flintshire & Denbighshire - North East Wales
---

---
Life in the Victorian Brickyards of Flintshire & Denbighshire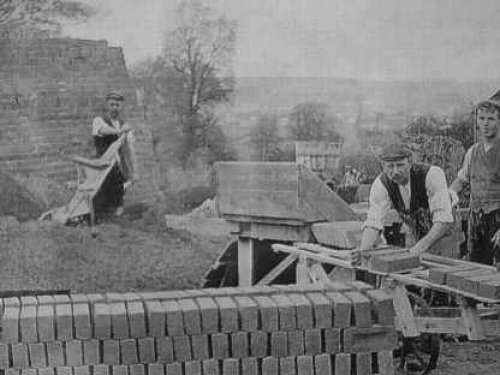 Country brickmakers constructing a clamp kiln
---
For everybody interested in the brickworks of the Buckley and Ruabon districts, 'Life in the Victorian Brickyards of Flintshire & Denbighshire' is the authoritative book on the subject. The product of 10 years of research, it contains over 280 pages with a further 8 in colour, and with original maps and photographs.
---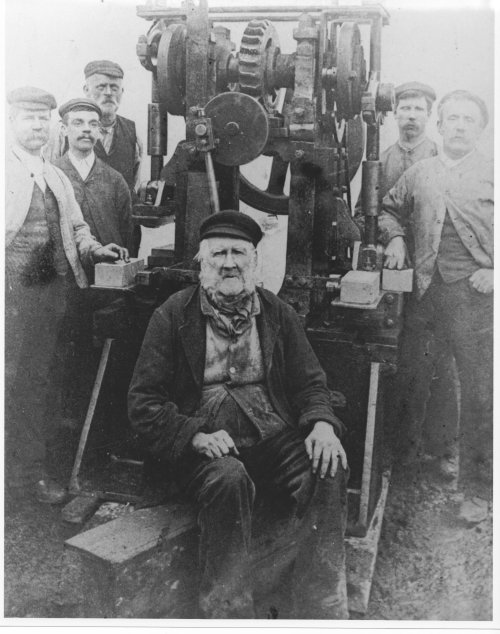 Workers at J. C. Edwards, Ruabon.
---
In his attempt to capture the spirit and energy of the Victorian brickmakers way of life, the author Andrew Connolly has purposefully rejected the more academic approach to writing history in favour of a style which better illustrates the subject. To this end, the book is packed with over 200 direct contemporary quotations from newspapers, letters and reports ' eye witness accounts which help to open windows into a past of toil, hardship and simple pleasures.
---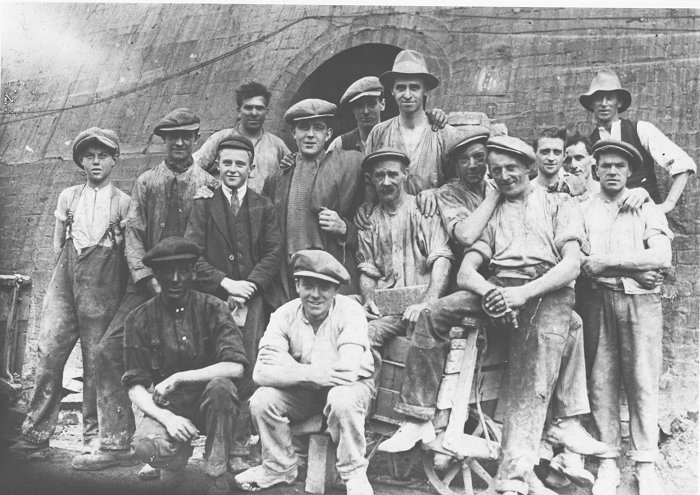 Ruby Brick, Rhydymwyn workers.
---
In covering the story of the brickworks in as comprehensive a way as possible, the book encompasses some unusual subjects ' child labour, the use of horses, railways and docks, the organisation of healthcare in the towns and factories, accidents, suicides, problems caused by tramps, pollution of air and water supplies, holiday trips, times of celebration, dangers in the workplace, contract employment, and the effect of the weather on production.
---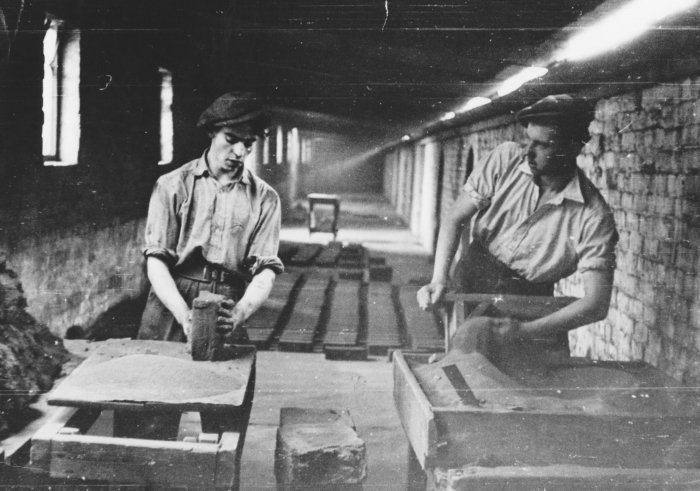 Men at Drury Brickworks sandfacing bricks in the 1960's.
---
Two thirds of the book comprises an encyclopedia of the over 120 established brickworks in the area around Flint, Connah's Quay, Queensferry, Buckley, Mold, Nerquis, Rhydymwyn, Leeswood, Llay, Gresford, Wrexham, Gwersyllt, Acrefair, Brymbo, Rhos, Ruabon, Cefn Mawr and Penybont.
---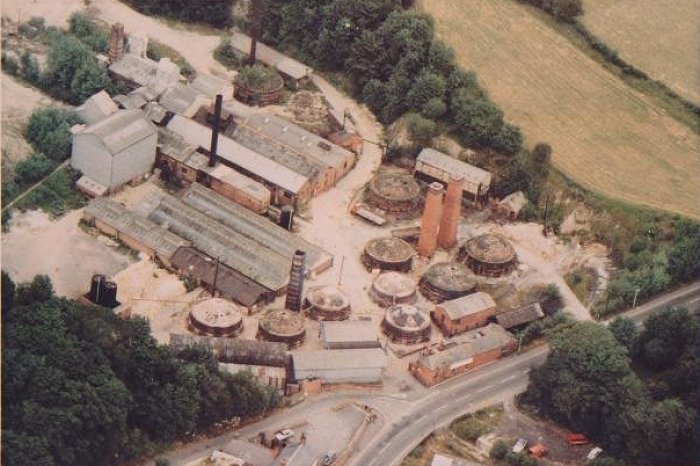 An aerial view of the Garth works.
---
A glorious tribute to a forgotten industry which played such a major role in the prosperity of Wales'..Western Mail.
A seminal work. The product of extensive detailed research''Flintshire County Archivist.
A social and industrial heritage first'.Welsh Books Council.
This is a highly competent work which adds considerably to our knowledge of both brickmaking and the industry in north east Wales in particular. It is highly recommended''Review in the journal of the British Brick Society No. 98.
---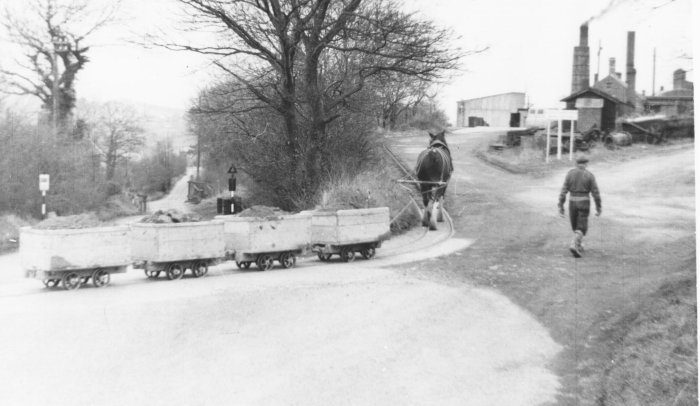 Another train of clay heads to the Caello works near Brymbo.
---
From the largest of the well-known brickworks to the smallest of the colliery and farm brickyards, this book describes a comprehensive picture of an industrial landscape which has now completely disappeared. Horse drawn tramways, like this one at Caello Brickworks near Brymbo, once used to span parts of industrial Wales like spider's webs. Now relatively peacefull districts like Leeswood and Acrefair were once hives of activity, with railways, coal mines, brickworks, lead works and oil works scattered across the landscape.
---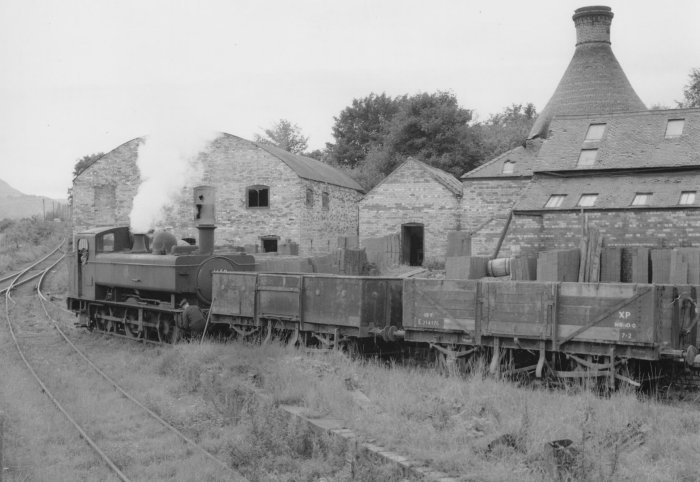 A pannier tank making a collection of loaded wagons at J. C. Edwards Trefynant works in the 1960's.
---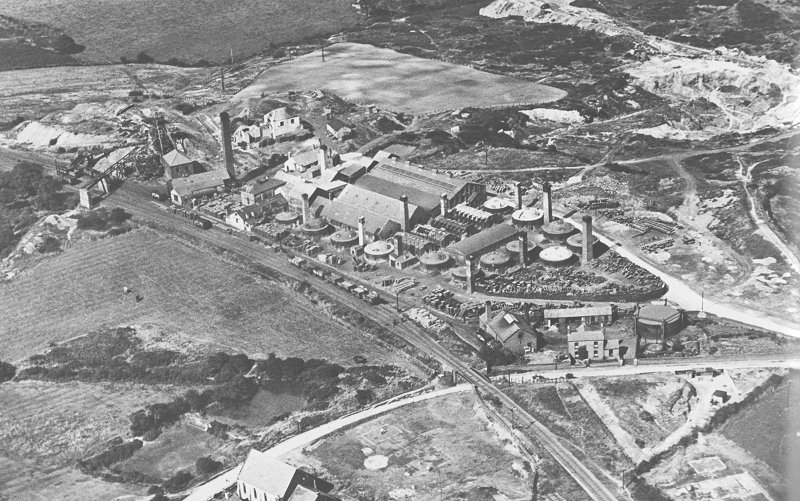 The Standard Brick Co's Buckley works
---