"Old Bricks - history at your feet"
The Henry Holt Collection
---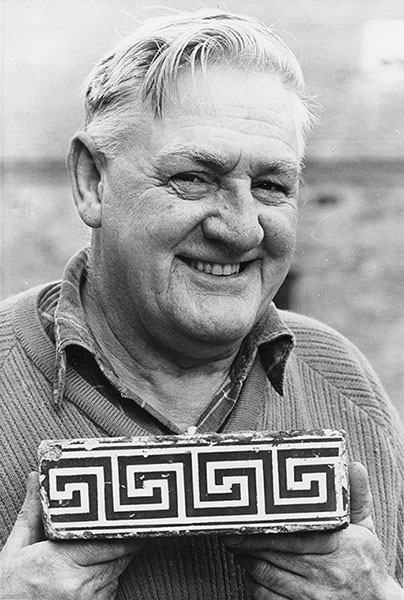 Henry Holt and his wife Mary were early collectors of bricks, particularly in north-west England. Between 1963 and 1995 they amassed a collection of around 7,000 bricks of which 5,200 were catalogued in a series of ring binders with detailed notes and drawings by Mary Holt. Mary died in 1995 and Henry towards the end of 1996 and the collection was inherited by a relative.
An initial appraisal of the collection was made by Ian Gibson of the Lancashire County Museum Service in 1997 and clearly sets out what was involved. Whilst some 1,500 bricks had been moved temporarily to Helmshore Museum the County Council was not able to take on the collection permanently and eventually they were sold to an interested party and moved to an undisclosed destination. Since then the location of the bricks has become of great interest to many brick enthusiasts but no details emerged.
By lucky chance a friend pointed me towards a large number of bricks that he had seen stored near to his home and subsequent investigations proved that these were the remains of Henry and Mary Holt's collection. The current owner was extremely helpful in allowing access to the bricks and several days were spent photographing and re-stacking them. We were then given access to the catalogues which contain a wealth of detail, including the locations that they were found. Mary's drawings of each piece are a testament to her efforts to ensure that no detail was missed.
Many of the bricks photographed are now appearing on this website and the catalogues have been scanned. The named bricks have been put into a spreadsheet and database to allow easy searching of what is there. The files are often very large but have been saved as pdfs which can now be downloaded from this page.
I hope that this will prove of interest and may help others to appreciate the time and effort put into researching the bricks and the industry by these pioneers of brick collecting.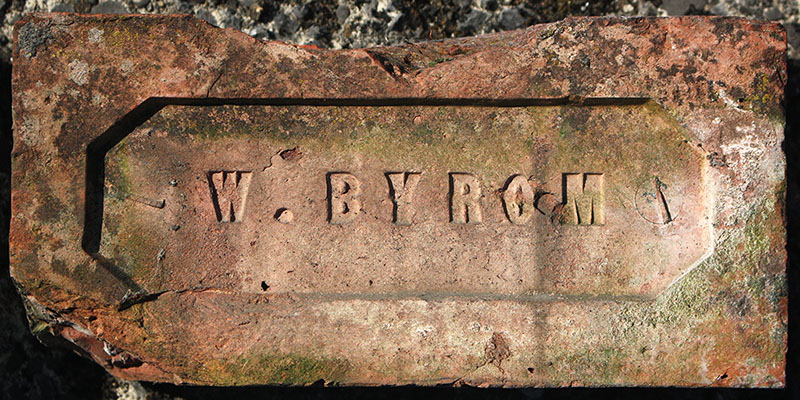 ---
Named brick databases
Database of named bricks and catalogue numbers in Microsoft Access format
Spreadsheet of named bricks and catalogue numbers in Microsoft Excel format
Catalogues
Overall Index
Tiles


Unknown maker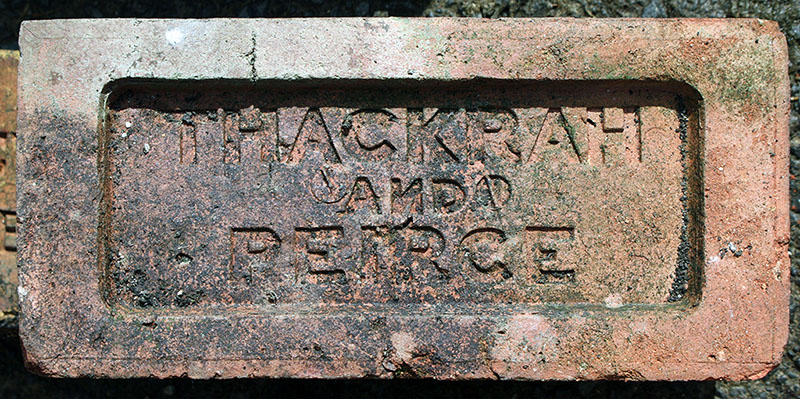 ---