| | |
| --- | --- |
| Location | Flagstaff Quarry, Penmon |
| County | Anglesey |
| Grid Reference | SH 63437 80645 |
| Date of visit | 28 October 2010 |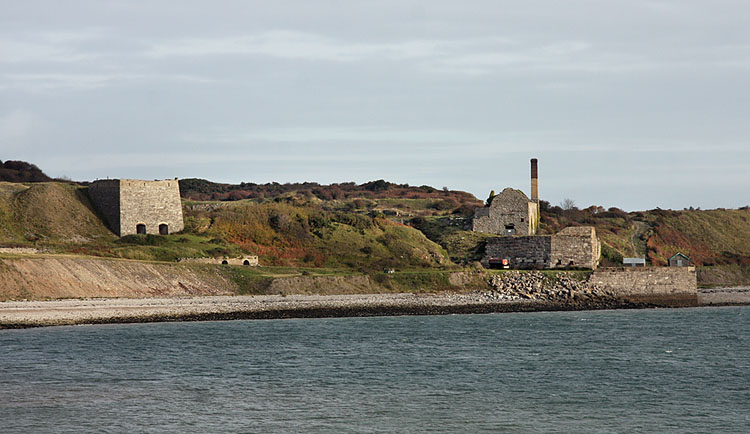 There was a small quarry and pier at this site before 1874 and these kilns were part of the operations at that time. In 1888 William Baird & Co took over and developed the quarry to supply fluxing stone for their steelworks in Glasgow. After a period of low activity Dinmore Quarries Ltd commenced working the site, mainly producing kiln burnt lime for agriculture and this continued until 1948 when all production ceased.
The tunnels below the kiln drawing level were for loading lime into carts or possibly railway skips. This was dropped down through shafts with iron doors. In this tunnel the nearer door is missing and only the iron frame remains.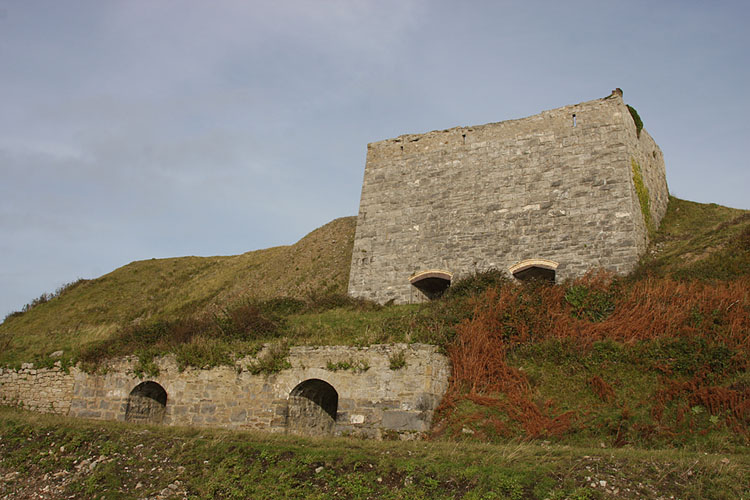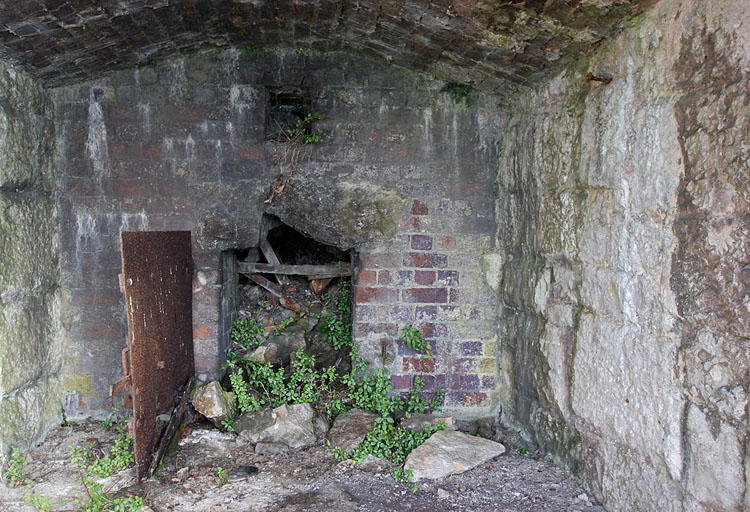 Back to Anglesey limekilns index
© David Kitching 2011
Page last updated 28.3.2011